Overcoming crisis through community

In celebration of Martin Luther King, Jr.'s legacy, please join us as we recognize members from our community who are committed to serving those in need.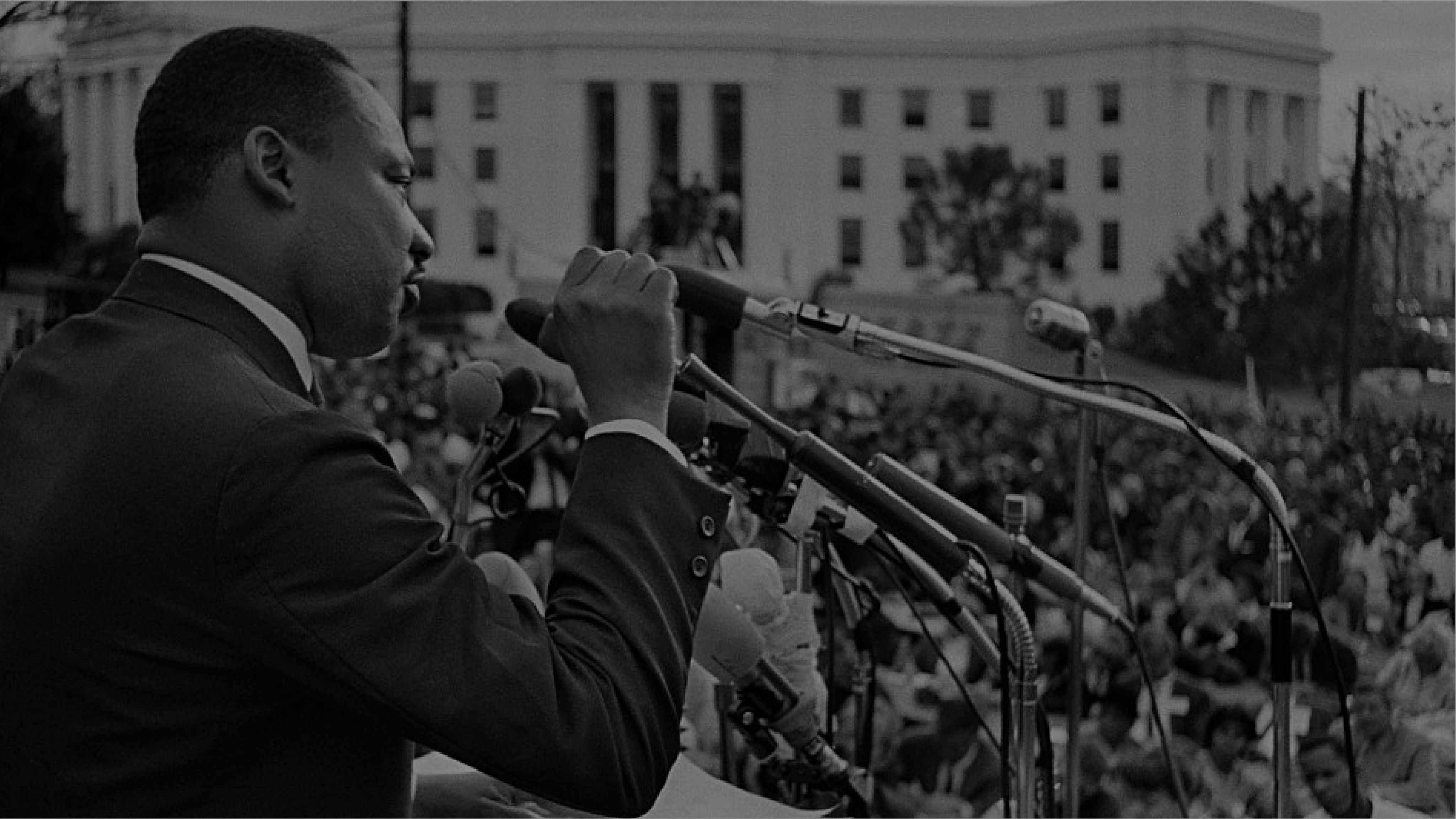 Photo by Stephen F. Somerstein/Getty Images
Photo by Stephen F. Somerstein/Getty Images
Welcome,
We are honored to welcome everyone here on behalf of
UW Health Sciences and UW Medicine.
Together, we are proud to support this annual celebration of Dr. Martin Luther King, Jr. where we recognize not only one of the greatest figures in our nation's history, but also the members of our own community who have dedicated themselves to lives of service.
Although we cannot all gather in the same room, we created this website to continue our tradition of sharing inspiring stories, powerful music and a sense of hope and community.

We would like to thank the Martin Luther King, Jr. Tribute Committee members who worked very hard to put together this dynamic and engaging website.
The group is made up of staff and faculty from the six health sciences schools and UW Medicine. Thank you!
Azita Emami, PhD, MSN, RN, FAAN,
Robert G. and Jean A. Reid Executive Dean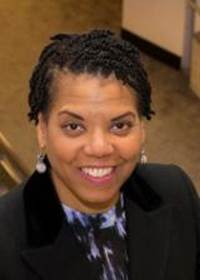 Paula L. Houston, EdD (she/her) 
Chief Equity Officer
Office of Healthcare Equity
Associate Vice President for Medical Affairs
Affiliate Professor, Department of Family Medicine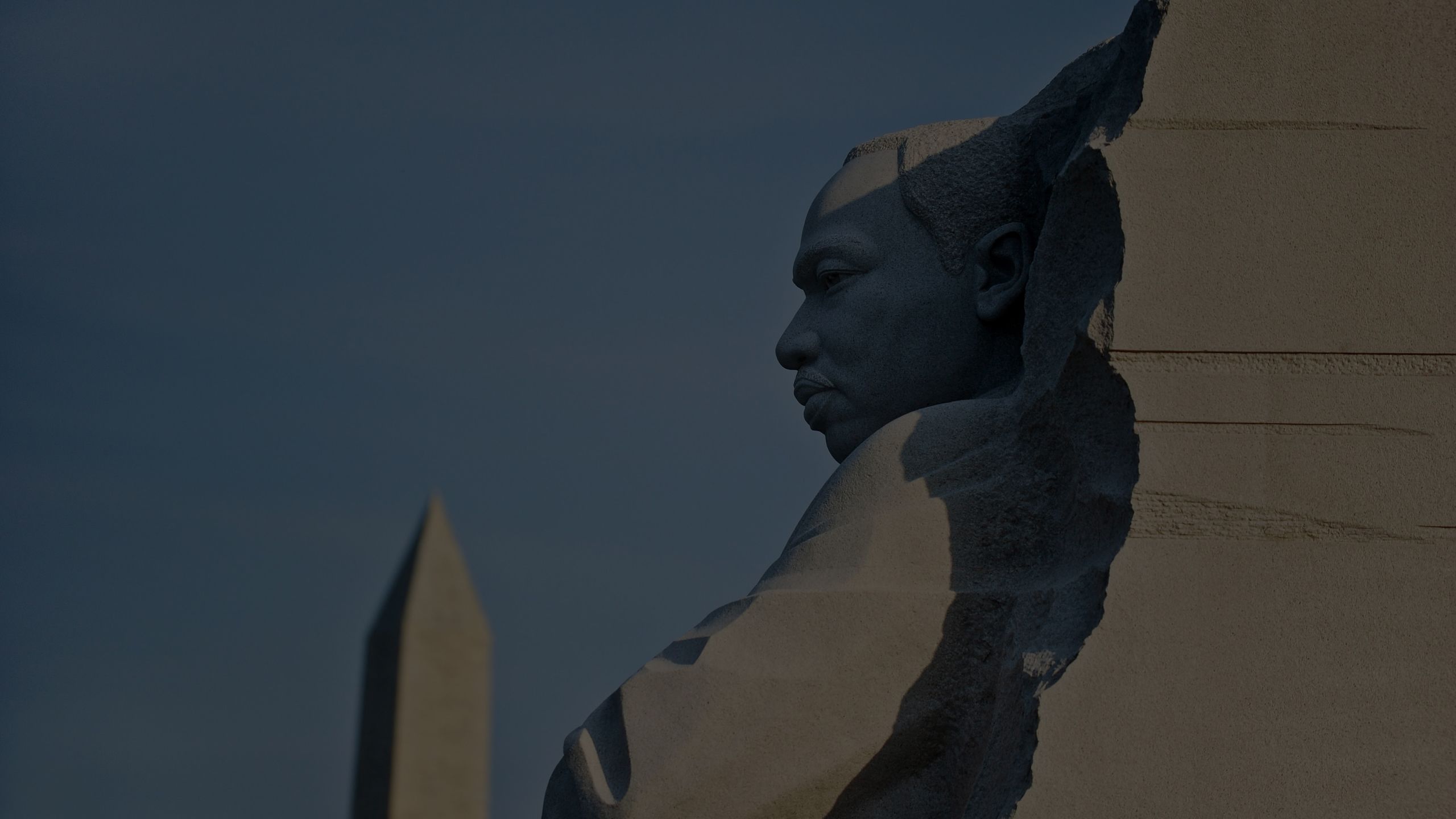 MLK Planning Committee
Renni Bispham, Jay Brown, Ada Cohen, Nora Coronado, Cher Espina, Priscilla Estrada, Tracy Hirai-Seaton, Tami Horner, Doug Jackson, Brenda Martinez, Khalfani Mwamba, Carson S. Nibe, Martine Pierre-Louis, Esmeralda Pulido, Juanita Ricks, Chanira Reang Sperry, Daren Wade, Teri Ward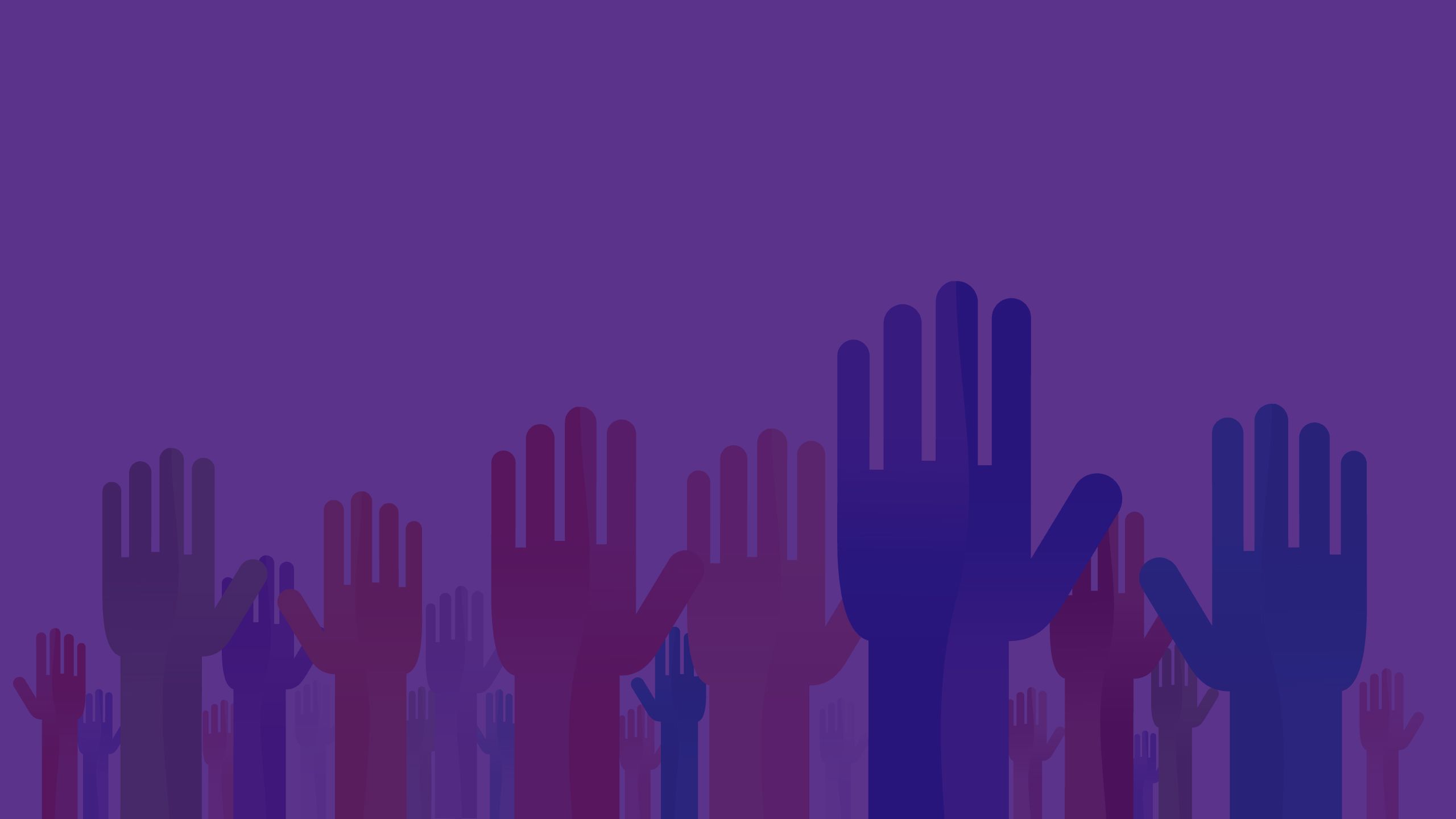 Gratitude & Support
Life's most persistent and urgent question is,
What are you doing for others? 
— MLK, Jr.
Photo by AFP via Getty Images
Photo by AFP via Getty Images
"A Crown"
by Jourdan Imani Keith
Jourdan Imani Keith
Founder and director of Urban Wilderness Project and a founding board member of Urban Wilderness WORKS. Seattle Civic Poet 2019 to 2022, she leads the "Womxn and Whales First: Poetry in a Climate of Change" campaign.

Jourdan is an inspiring artist who has performed an original poem at this event each year for more than a decade. In addition to receiving the MLK Tribute Distinguished Service Award in 2011,
Jourdan is a Seattle Poet Populist Emerita, Seattle Public Library's first Naturalist-in-Residence, and previous Jack Straw Writer. urbanwildernessproject.com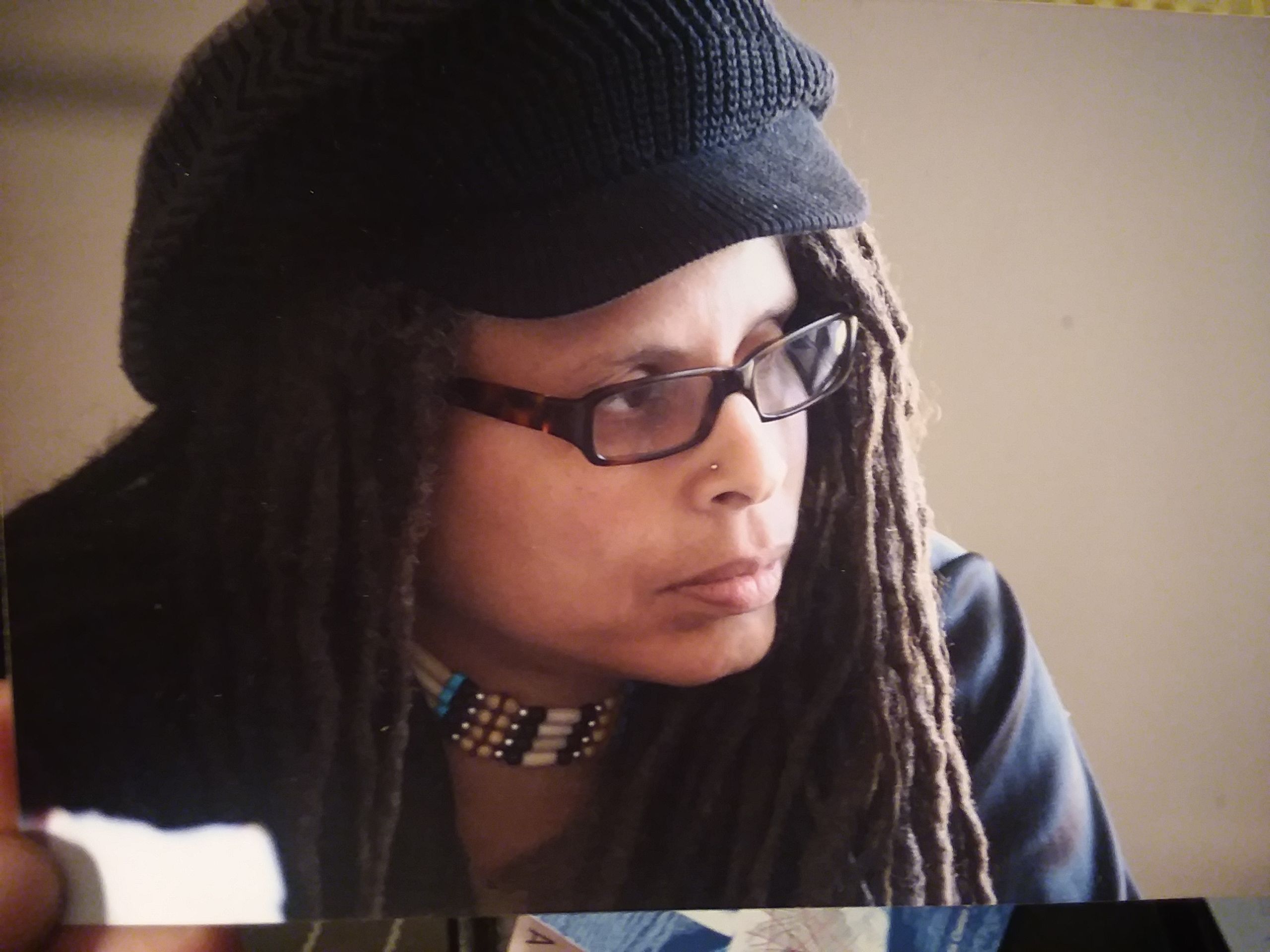 We Shall Overcome
Preformed by Elnah Jordan
We shall overcome
We shall overcome
We shall overcome someday
CHORUS
Oh, deep in my heart
I do believe
We shall overcome someday
We are not alone
We are not alone
We are not alone someday
CHORUS:
Oh, deep in my heart
I do believe
We are not alone someday
We'll walk hand in hand
We'll walk hand in hand
We'll walk hand in hand someday
CHORUS:
Oh, deep in my heart
I do believe
We'll walk hand in hand someday
We shall all be free
We shall all be free
We shall all be free today"
CHORUS:
Oh, deep in my heart
I do believe
We shall all be free today"
---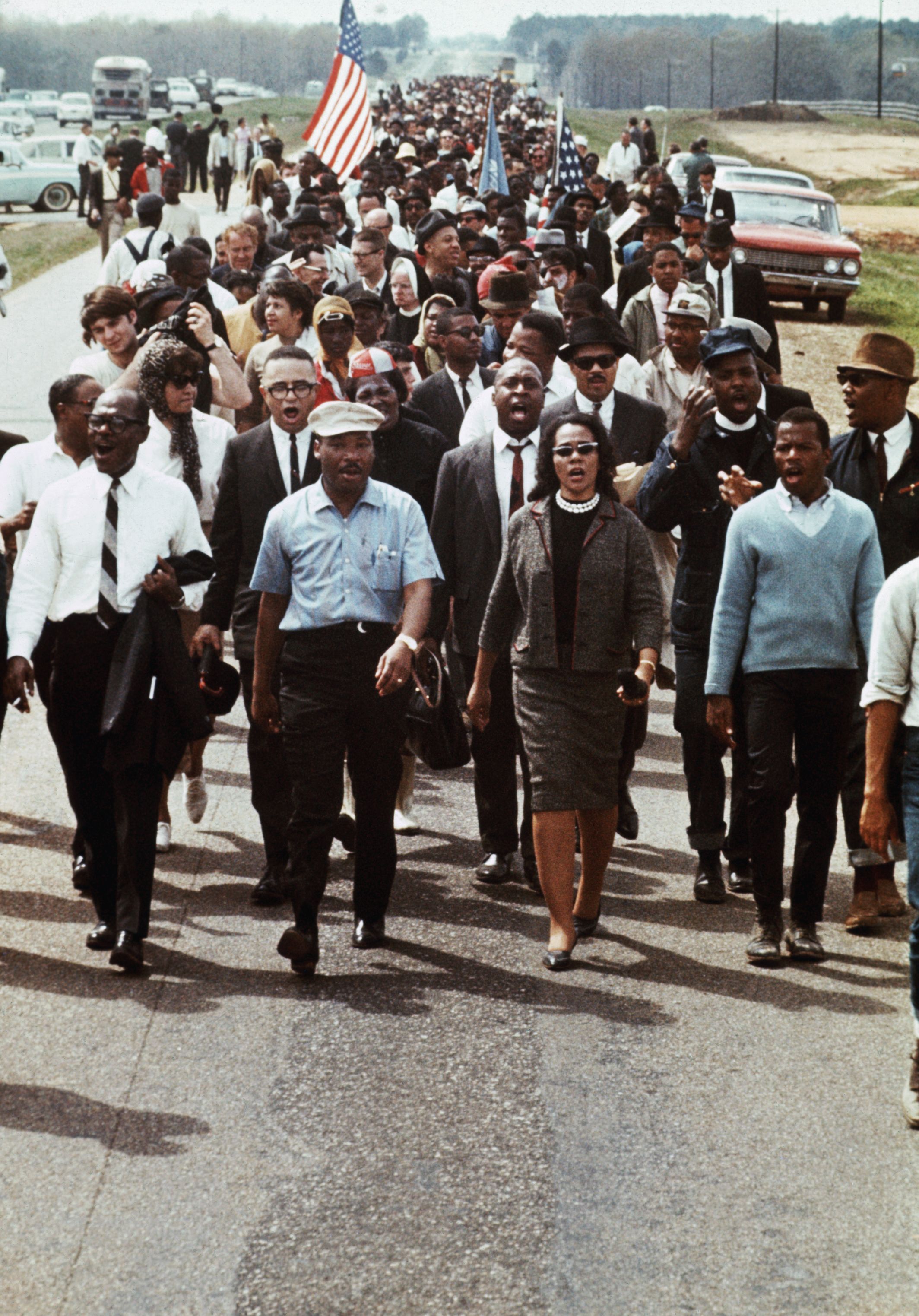 Strength & Resilience
For me, forgiveness and compassion are always linked: How do we hold people accountable for wrongdoing and yet at the same time remain in touch with their humanity enough to believe in their capacity to be transformed?  
— bell hooks, in conversation with Maya Angelou, 1998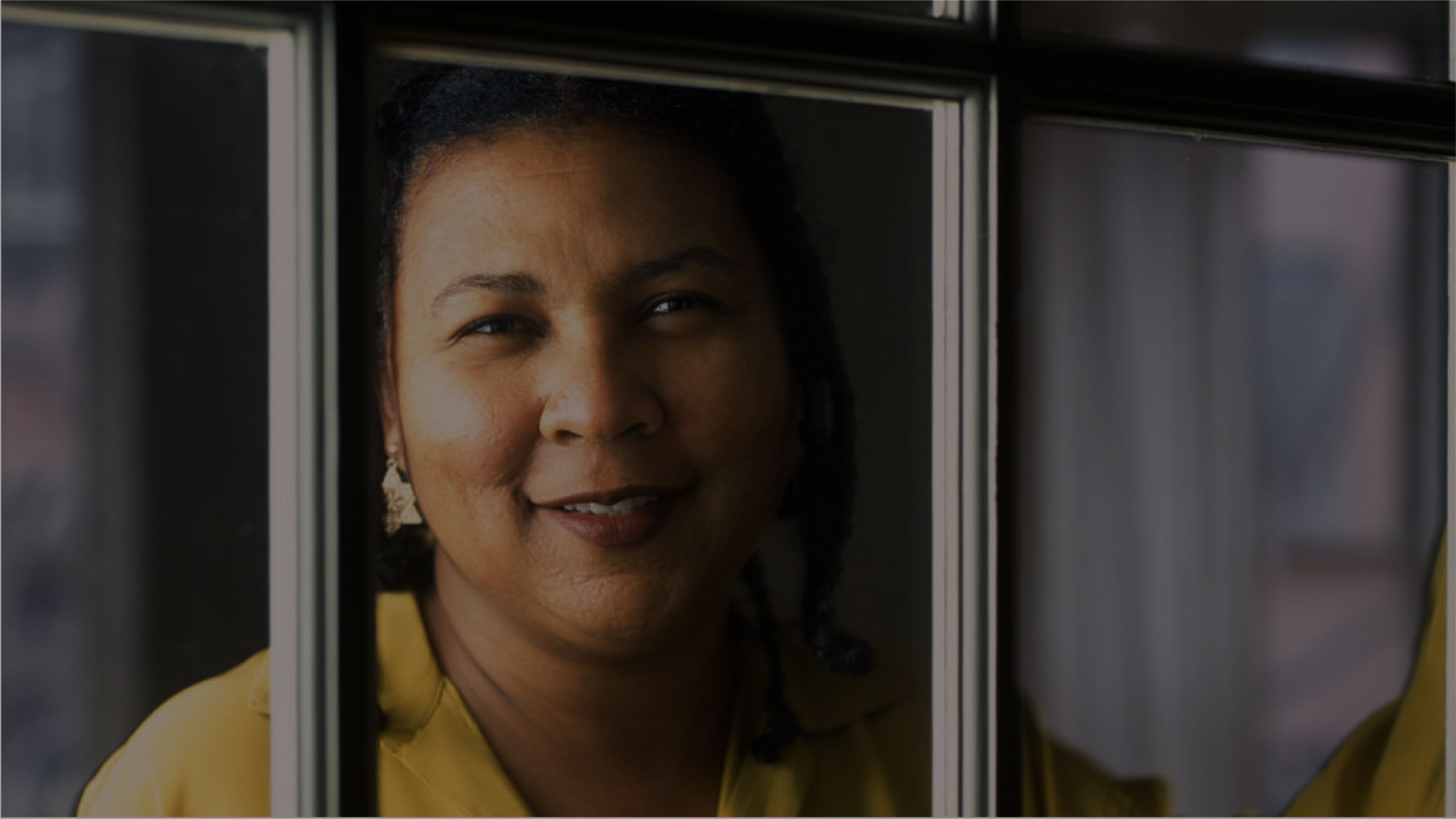 Photo by Karjean Levine/Getty Images
Photo by Karjean Levine/Getty Images
Dear Students, Faculty, Staff and UW Health Sciences Community,
Out of an abundance of caution, for the second year in a row, we are unable to gather in person to honor and celebrate the life and legacy of Rev. Dr. Martin Luther King Jr. Although nothing can replace being together in person, I am glad we are still able to gather virtually. As we have long known, and as we have witnessed throughout this pandemic, building and maintaining community is essential to personal and professional well-being. No reform, no progress and certainly no joy has come from attempting to get through difficulties alone. Through the act of joining together we acknowledge our shared responsibility for our communities — making our victories that much sweeter and the burden of our grief that much lighter. It is in community that we find purpose and a call to service. It is also the place where we find solutions to complex problems, demanding challenges, and make our way through crises.
Dr. King's quote, "Life's most persistent and urgent question is, What are you doing for others?" poses an important question that each of us should reflect upon often. Without a doubt, many of us can answer this question with examples from both our personal and professional lives. For many of us, our work is centered on "doing" for others. We know that when all are cared for and are healthy and well, our communities are healthy and well. As we seek to create more just and inclusive communities, a core responsibility for us all should be doing good in service to all.
In a 1957 sermon titled "The Three Dimensions of a Complete Life," Dr. King spoke about service to others and how we are bound together here, and around the world. He stated, "And don't forget in doing something for others that you have what you have because of others. Don't forget that. We are tied together in life and in the world." We can rise together, above the single-day remembrances of Dr. King's life and honor his legacy through service to the communities in which we live and work. Let us commit to ourselves, and welcome the accountability from others, as we ask each day, "What are you doing for others?"
Sincerely,
Rickey Hall
Vice President
University Diversity Officer
Office of Minority Affairs & Diversity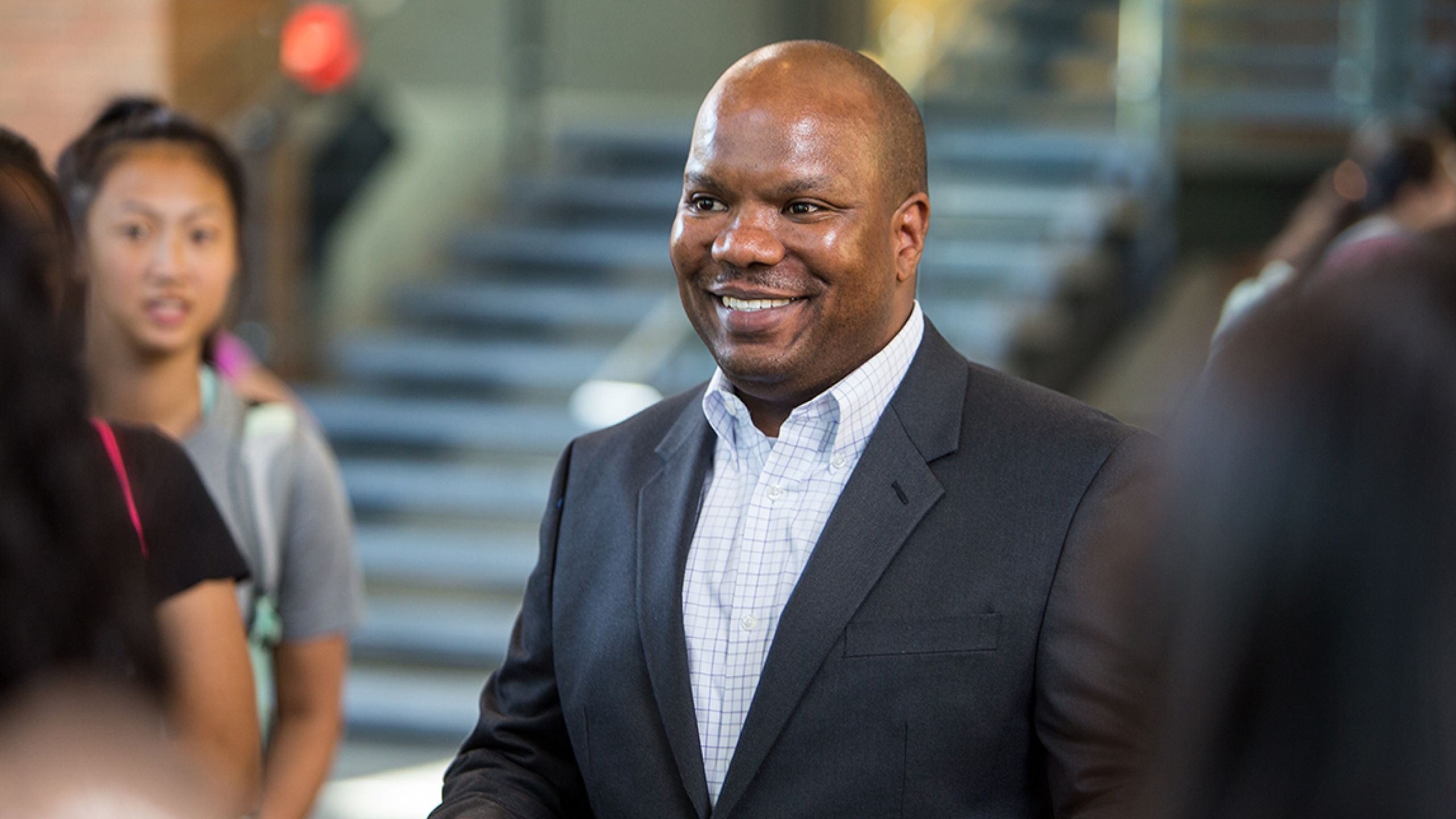 Anzanga Marimba Ensemble
For over 20 years, Anzanga has brought the electrifying, energizing music of African marimba to weddings, schools, festivals, culture events and more. We draw our repertoire primarily from Zimbabwe influences from Mozambique, South Africa and Gambia, in addition to playing compositions of our own. We are based in Seattle, Washington, and have toured nationally and internationally.
Our ensemble plays using eight marimbas — three sopranos, three tenors, a baritone and a base — and hoshos, or gourd shakers. The marimbas are handcrafted xylophones made from various hardwoods. The keys are fine-tuned to reflect tones played African societies. Each key sits above a resonator with a vibrating membrane to amplify the sound and add a unique "buzz" to the music.
Anzanga, which means "to our friends," draws its name and music from the rich cultural heritage of Africa. We're honored to share this joyful and vibrant music, and our goal is to entertain, enlighten and inspire all who hear us!
People Get Ready
Preformed by Elnah Jordan
Elnah Jordan's passion for singing was discovered when she was a child in the church choir. Originally from Ohio, Elnah was influenced and encouraged by her mother who is an accomplished pianist. She developed her natural and raw talent on a path that winded through the choir stands of her gospel roots to the streets of San Francisco and its clubs and eventually with much persistence, to the theater. She was awarded a nomination in 1986 in that city for Jazz Vocalist of the Year.
Elnah performed in several other theatrical productions including a two and half year stint in "The Evolution of the Blues" produced by Jon Hendricks in which she portrayed the legendary Bessie Smith. Her performance in the off-Broadway musical drama, "Street Dreams" landed her the prestigious Cabaret Gold Award. She has also given opening performances for artists such as Gil Scott-Heron and Bobby Blue Bland.
Having moved to Seattle, Elnah has been embraced by the community of gifted performers and artists here. She continues to grow in her appreciation of the music and for the blessing of being able to do what she loves dearly. She has graced stages throughout the Pacific Northwest: She been a featured performer at Egan's Ballard Jam House, The Sorrento Hotel, Tula's Jazz Lounge, The Royal Room , Grazies and the New Orleans to name a few. She even found her way into the Seattle theater scene performing in the last season of Black Nativity.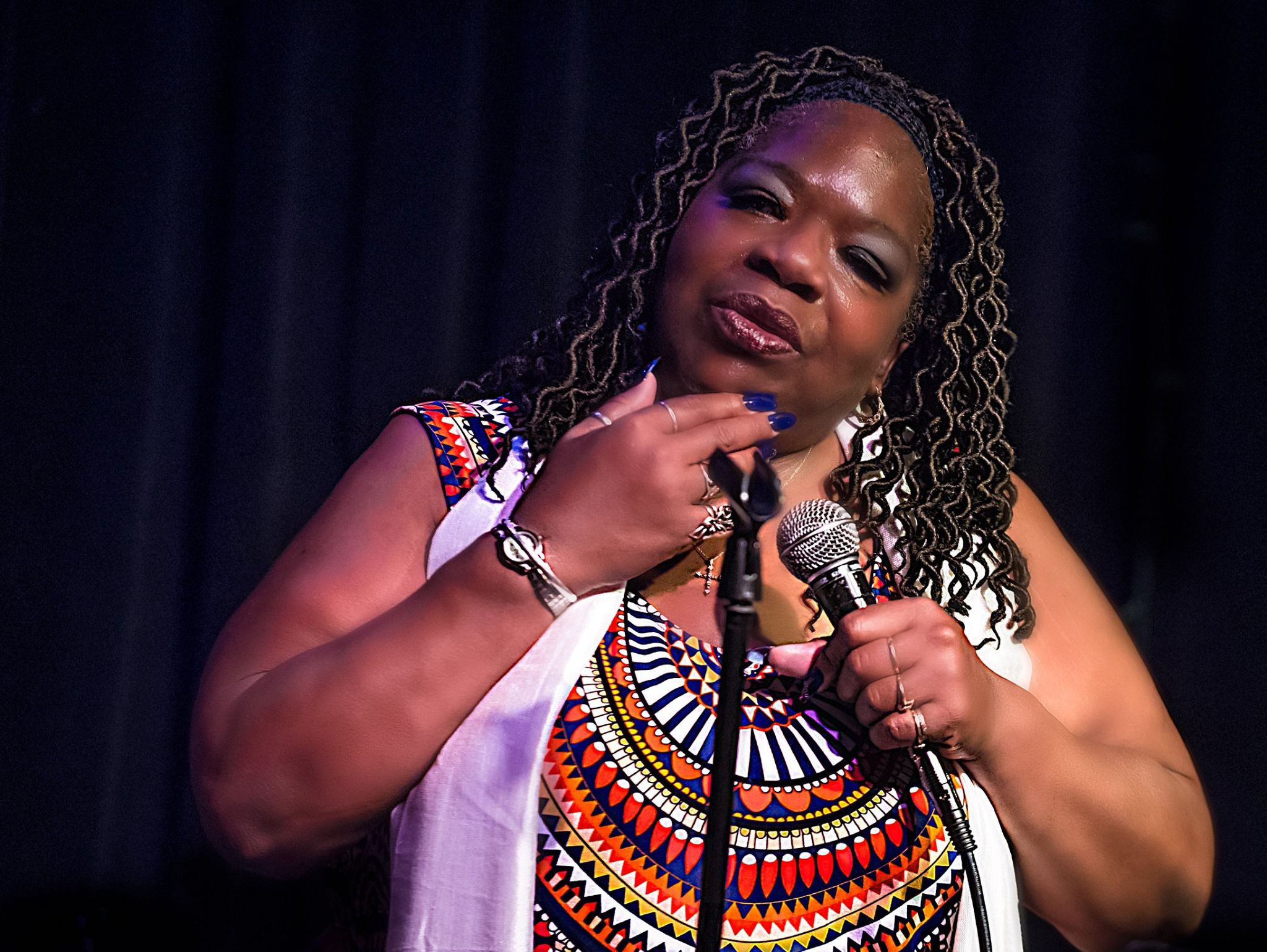 Differences are not intended to separate, to alienate. We are different precisely in order to realize our need of one another. 
— Desmond Tutu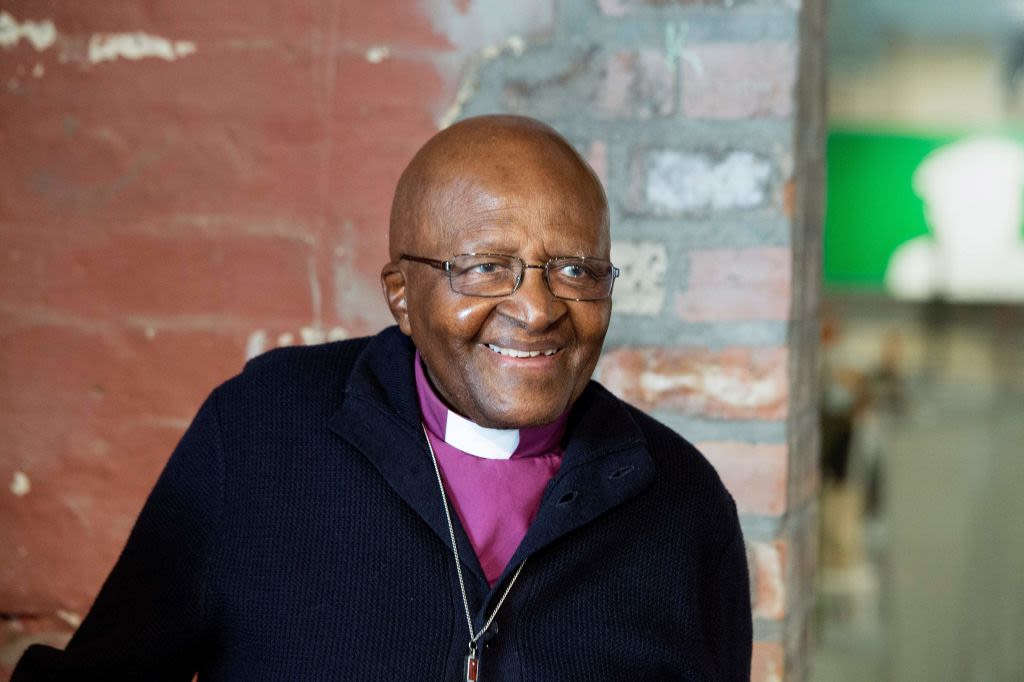 Photo by RODGER BOSCH/AFP via Getty Images
Photo by RODGER BOSCH/AFP via Getty Images
What the World needs now is Love
Performed by Elnah Jordan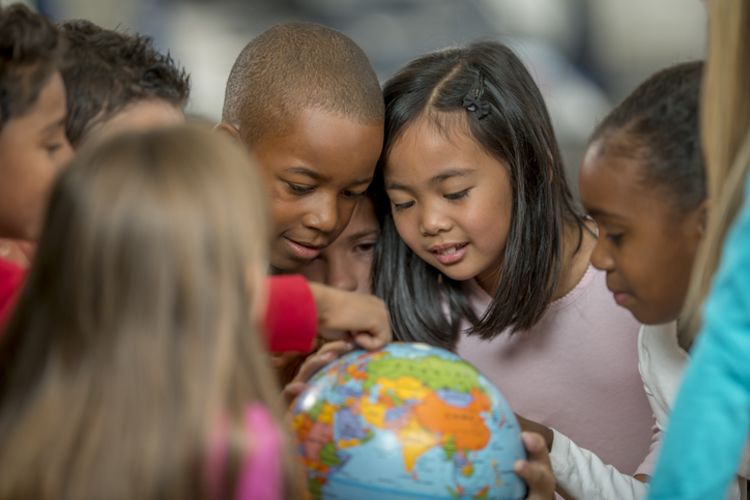 Community Service Award
The greatness of a community is most accurately measured by the compassionate actions of its members.  
— Coretta Scott King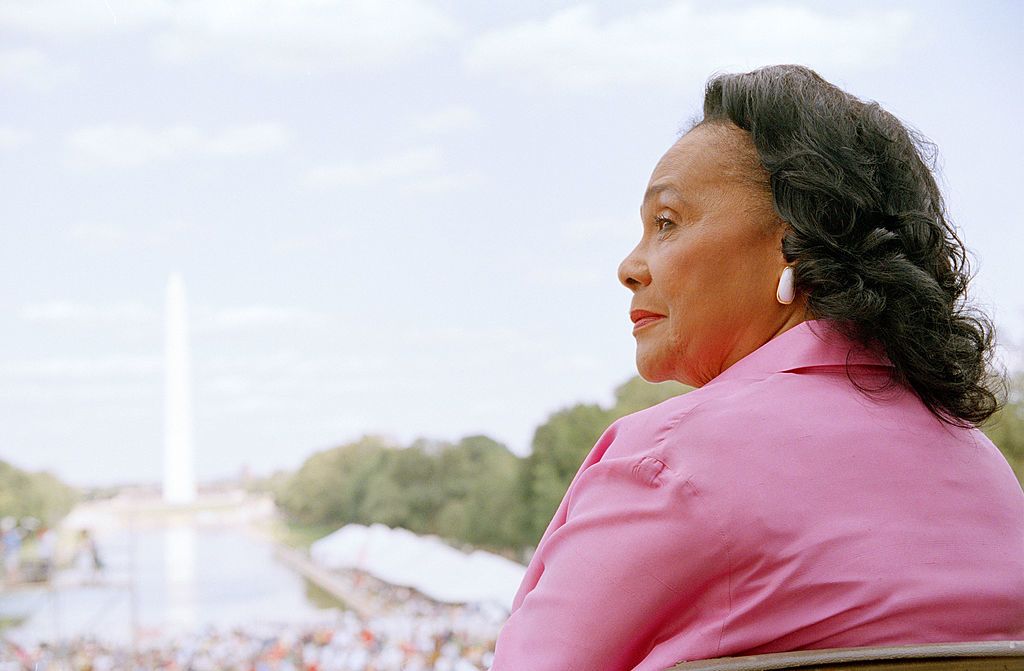 Photo by Allison Silberberg/Getty Images
Photo by Allison Silberberg/Getty Images
MLK Community Service Award 2022
This award honors individuals or groups who exemplify Martin Luther King, Jr.'s principles through:

Commitment to addressing community needs, particularly communities of color and low income

Development and implementation of significant programs
to improve the human condition

Outstanding efforts to protect and empower all individuals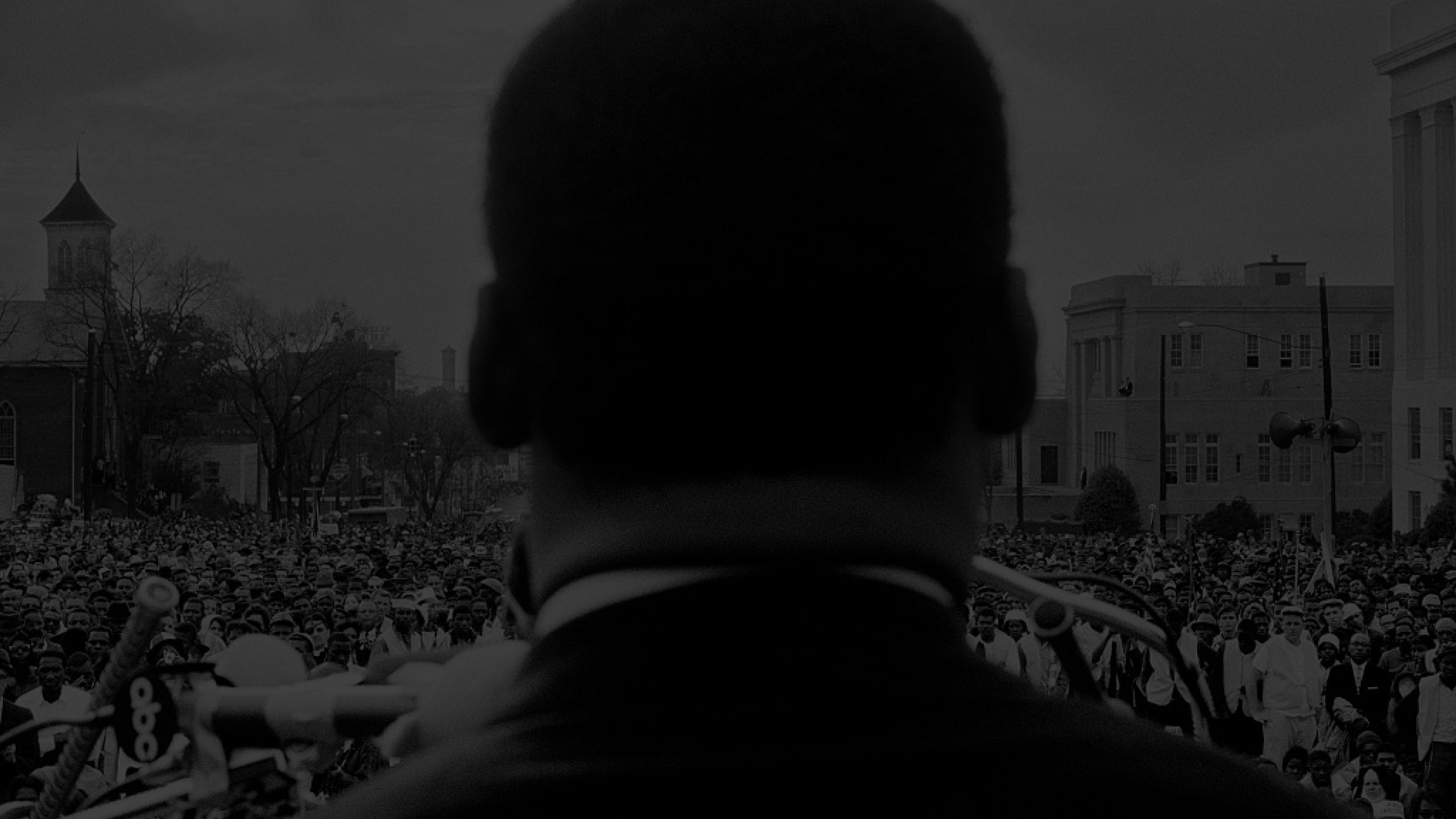 Photo by Stephen Somerstein/Getty Images
Photo by Stephen Somerstein/Getty Images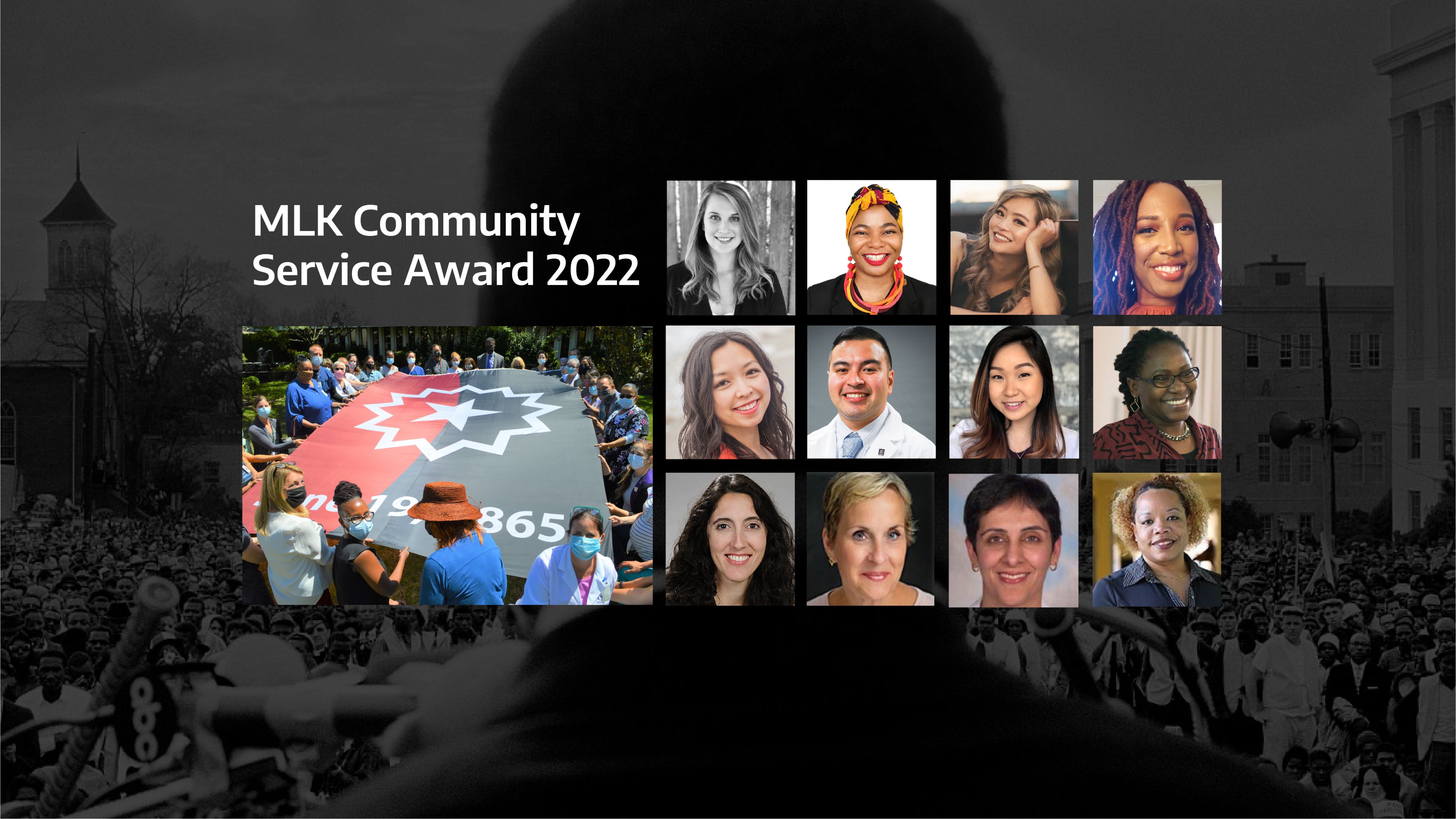 School of Dentistry
Chelsea Stone
Office of Educational Partnerships and Diversity,
Office of Regional Affairs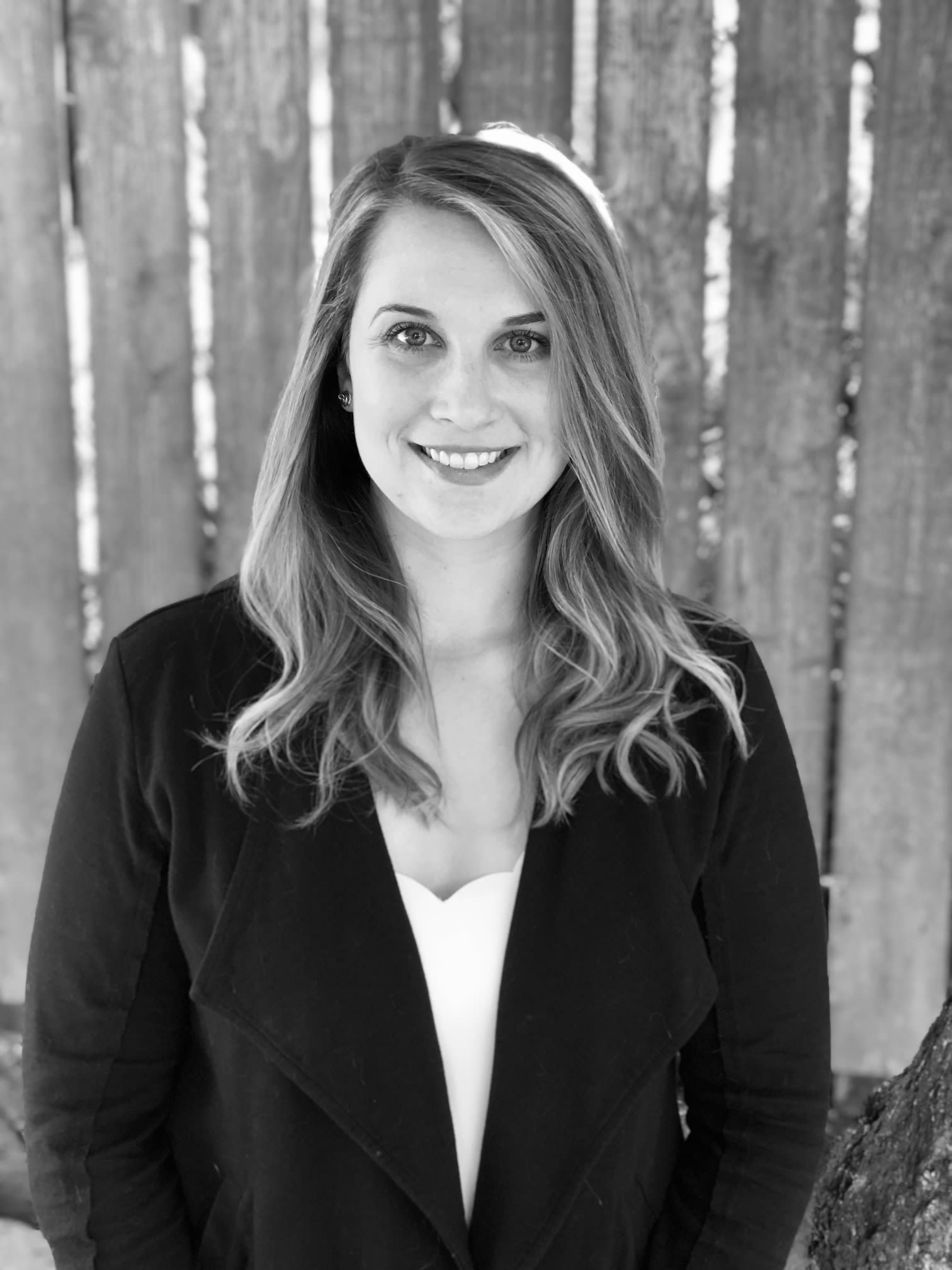 Chelsea Stone was selected by the UW School of Dentistry to receive this year's Martin Luther King, Jr. Community Service Award. Chelsea, the program operations specialist in the School's Office of Educational Partnerships and Diversity, was selected because of her tireless efforts to help coordinate many of the School of Dentistry's volunteer activities in service to underserved, low income and unhoused communities in Washington.
She has been described as the trusted bridge who connects dental and predental student volunteers who want to provide care for the most vulnerable members of our community to various service organizations across our region that meet these community members where they are. While COVID-19 temporarily halted the ways in which dental students had been providing care in the community, Chelsea used the time to envision new and imaginative ways to not only address the need, but to be well prepared to resume this much needed service once the risk of infection to patients and providers was reduced.
Inspiring youth from these same communities to learn more about their own oral health and oral health careers in ways that are engaging and stimulate their curiosity was recognized as another aspect of her valued volunteerism. Chelsea's love for our underserved communities is evident in everything she does to expand the dental safety net.
---
School of Medicine
Naomi Tweyo Nkinsi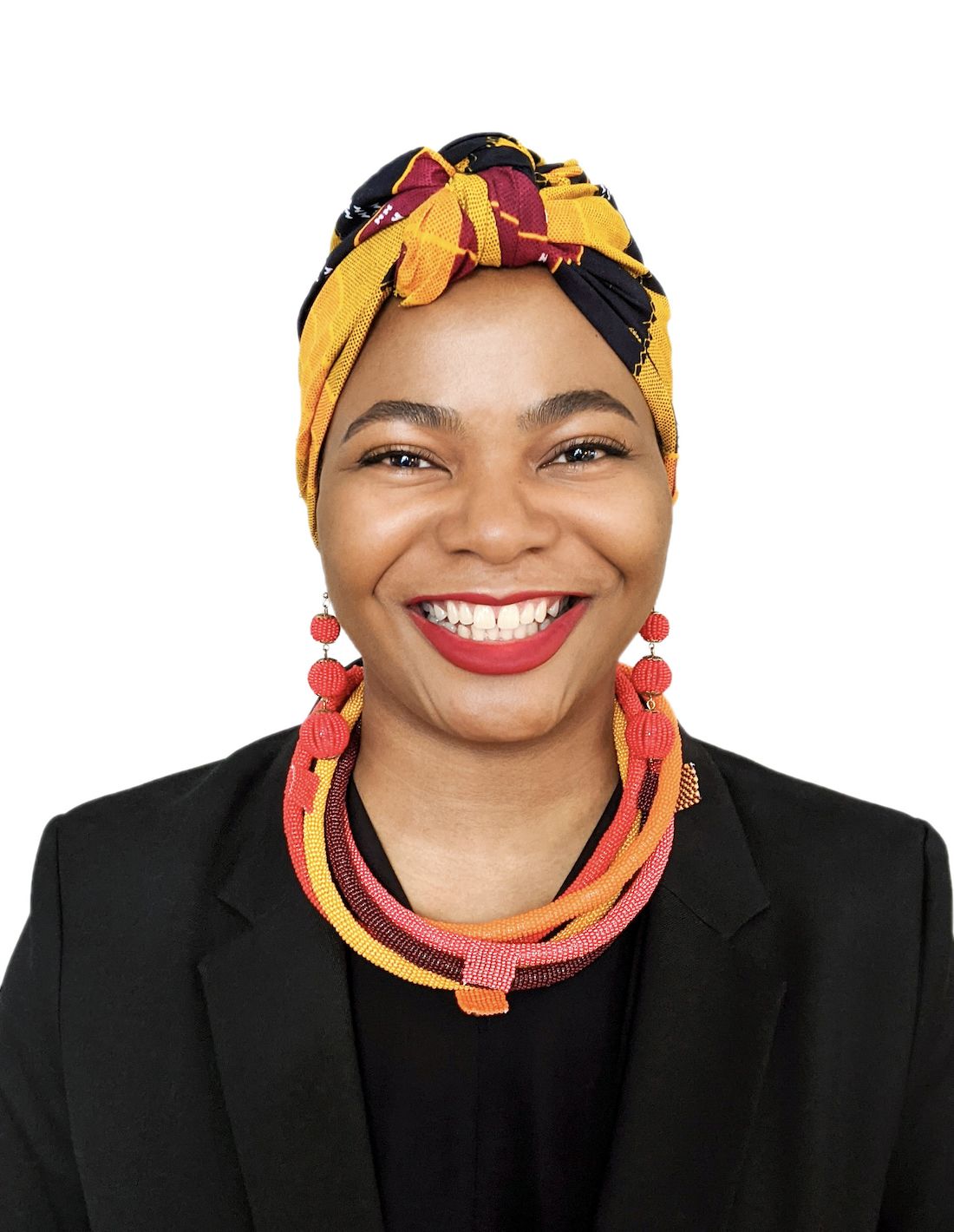 Naomi Tweyo Nkinsi was born in Yaoundé, Cameroon, to parents from the Democratic Republic of Congo. In Cameroon, a country where access to physicians can be limited, a mosquito bite quickly went from an annoyance to a life-threatening illness when Naomi's mom contracted malaria during her pregnancy. The care her and her mother received continues to be a source of inspiration for Naomi, who moved to the United States with her family when she was in elementary school. Her experiences in healthcare as an immigrant and a Black woman inspired her decision to go to medical school with the goal of becoming a physician-activist for healthcare equity.

Naomi graduated from the University of Washington with double majors in cellular molecular and developmental biology and public health. During her time in college, Naomi conducted research with the Genome Sciences Department on congenital contracture syndromes as well as with Harvard Medical School and Boston Children's Hospital on molecular targets for lung cancer and real-time tracking systems for the 2014 West Africa Ebola outbreak. After graduating she worked as a research technician at the Fred Hutchinson Cancer Research Center, where she conducted genome wide CRISPR screen to identify potential drug targets to treat non-small-cell lung cancer. Throughout all these experiences, Naomi remained committed to her goal of advocating for minoritized students in STEM by serving as a research mentor for numerous pipeline programs, one of which she herself had been a participant of in the past.
Currently, Naomi attends the University of Washington School of Medicine and is also working toward her Master of Public Health in global health at the University of Washington School of Public Health. Naomi is a strong advocate for service learning, diversifying medicine, centering anti-racism in medical education and ending the practice of race-based clinical practice, which continues to be common in medical practice today. She has published a paper in Academic Medicine that outlines how medical education today continues to perpetuate racial disparities in health and has been featured in NPR and several other media outlets for her continued advocacy work.
One medical student started an initiative that led her institution to stop including race in a calculation for kidney function.
https://www.nbcnews.com/health/health-news/medical-treatment-often-comes-racial-bias-here-s-how-some-n1231477
---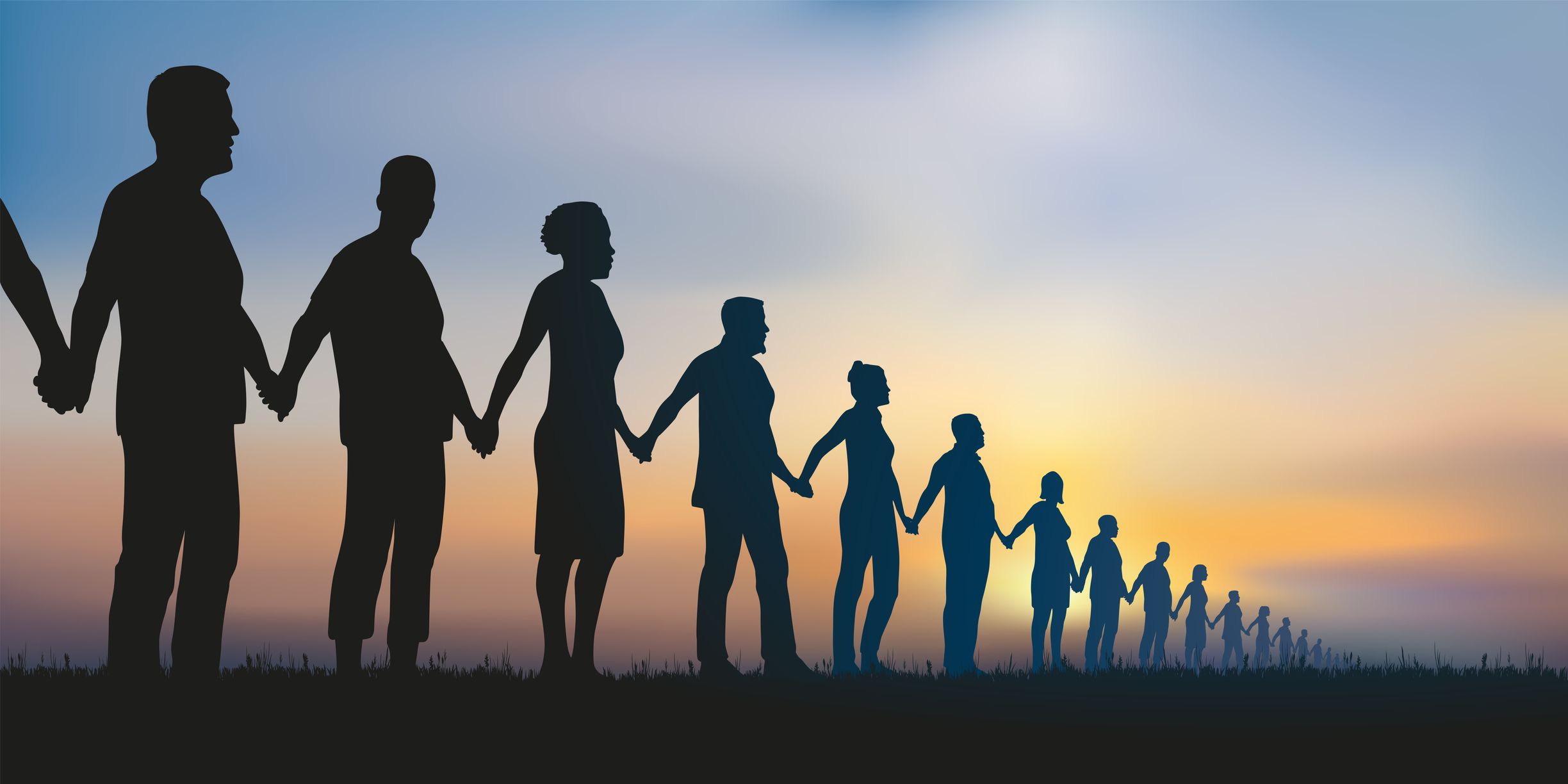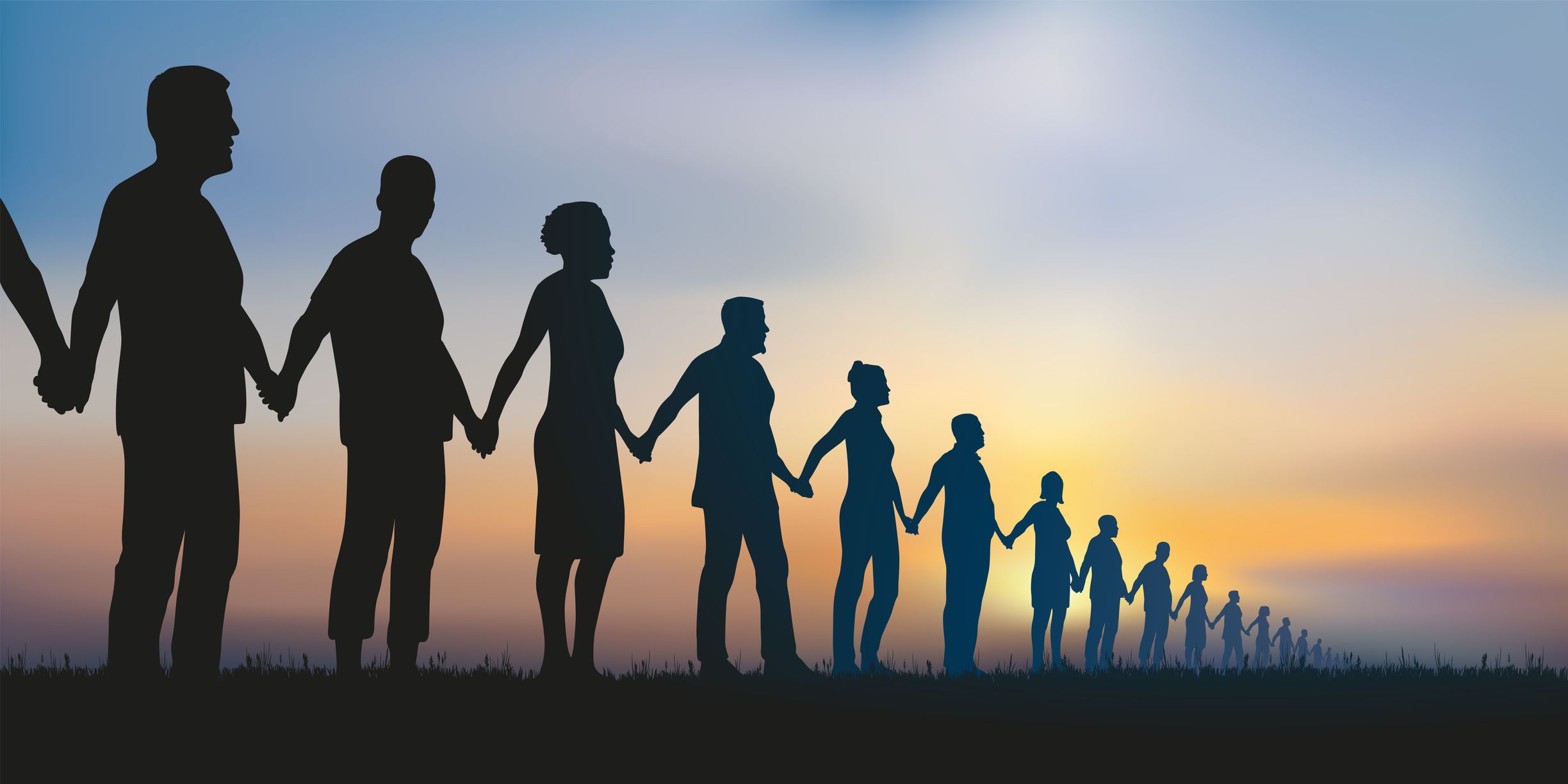 School of Nursing
Tiffany Liu (DNP 3rd year student),
Sammie Inevil (DNP 2nd year student) and
Elina Chun Stewart (DNP 2nd year student)
The School of Nursing is proud to recognize three students for their work and participation in the School of Nursing BIPOC Student Workgroup, which provides a safe space for our BIPOC students to share and build supportive community for their academic success and self-care.
Tiffany, Sammie and Elina have been instrumental in developing and implementing monthly BIPOC student meetings throughout the academic year. They take the initiative and generate ideas to shape the meeting agenda. For example, Tiffany initiated the BIPOC Student Meet and Greet during orientation, which then later became a permanent part of School of Nursing Student Academic Services orientation. Sammie and Elina initiated a knitting/crochet Zoom meeting for community-building and self-care among BIPOC (Black, Indigenous, People of Color) students and an in-person Burke Museum trip to promote awareness of our Indigenous art and sense of community. In addition, these three students have shown so much leadership and empowerment to other BIPOC (Black, Indigenous, People of Color) students by sharing personal stories and self-care. The time and effort put forth into this important initiative is not the only accomplishments that these three students have undertaken. 
The time and effort put forth into this important initiative is not the only accomplishments that these three students have undertaken. 
Tiffany is the founder of the Future Nurses Club to foster a group to support UW prenursing students and mentor them as they enter the world of nursing. She also works with Black Transwomen, creating a preliminary healthcare provider education program to promote Gender Affirmation for Transwomen, and providing free community dance classes that cultivate safe spaces for LGBTQ+ individuals. 
Sammie is the founder of safe x BRAVE, a nursing student coalition, to empower nursing students with diverse backgrounds and identities to become confident leaders and advocates. Elina is a partner with Sammie in this endeavor and also serves as a board member and as website manager.
---
School of Pharmacy
Kendra Nguyen and Ramon Garza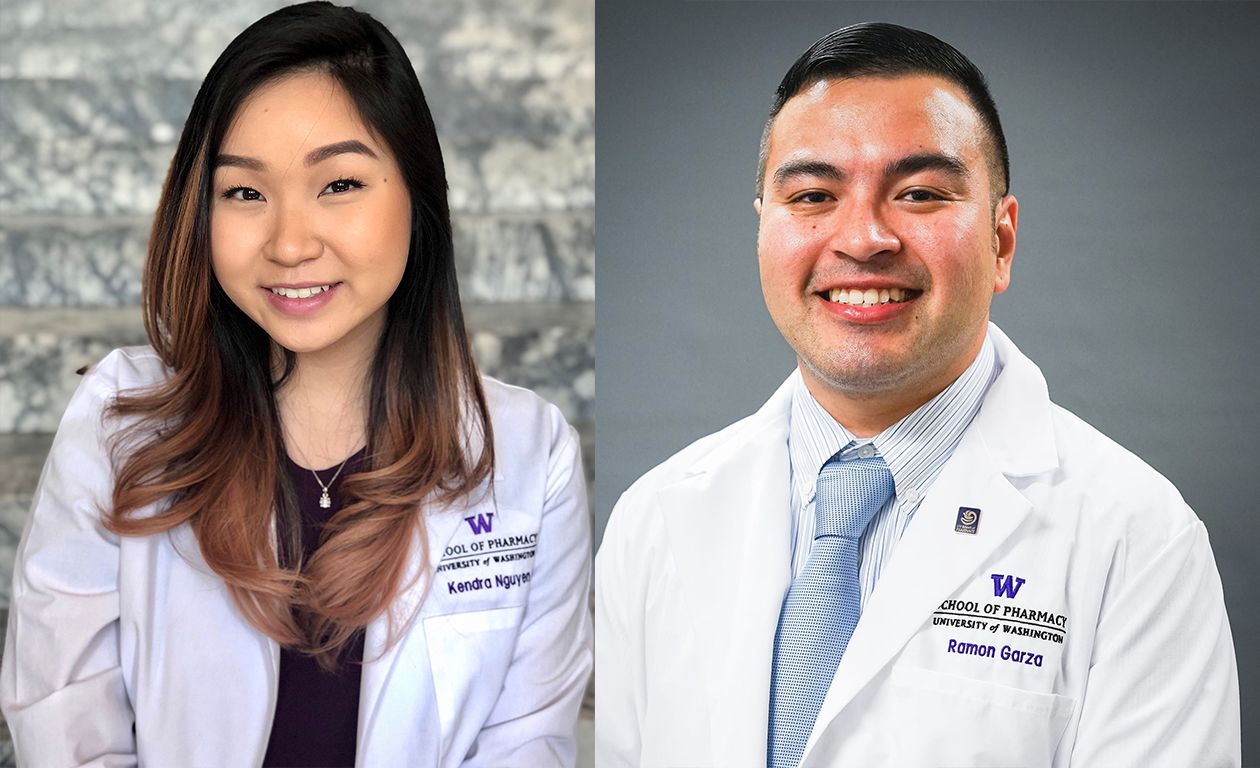 The School of Pharmacy nominates two UW School of Pharmacy students for the MLK Jr. Community Service Award, Kendra Nguyen and Ramon Garza. These two students exemplify Dr. King's principles on a daily basis, both of whom stepped up in heroic ways in 2021 to mitigate the impact that the COVID-19 pandemic was having on at-risk communities in Washington state. The two pharmacy students took on leadership roles to vaccinate these communities while also being full-time students at the UW. 
Kendra Nguyen, in her role as student director of immunization outreach, organized pharmacy student volunteers to provide COVID-19 vaccinations with a multitude of community partners, among them Seattle King County – Public Health, tribal health care, community pharmacies and many other community organizations representing low-income communities of color. Collectively, her volunteers provided thousands of COVID-19 vaccinations to reach those at risk through a number of clinics including drive-thru, outdoor mass vaccination sites throughout South King County, pharmacies and the Tulalip Tribal sites in Snohomish County.
Ramon Garza, in his role as Student National Pharmaceutical Association (SNPhA) vice president, heard the call for support from his home community, Tacoma, Washington, and stepped up to organize multiple COVID-19 vaccination events in Pierce County in collaboration with Tacoma-Pierce County Public Health and Rankos Pharmacy. It was through his work and his efforts to organize UW Pharmacy student vaccinators that Pierce County was able to vaccinate hundreds of people who might otherwise not been able to be vaccinated.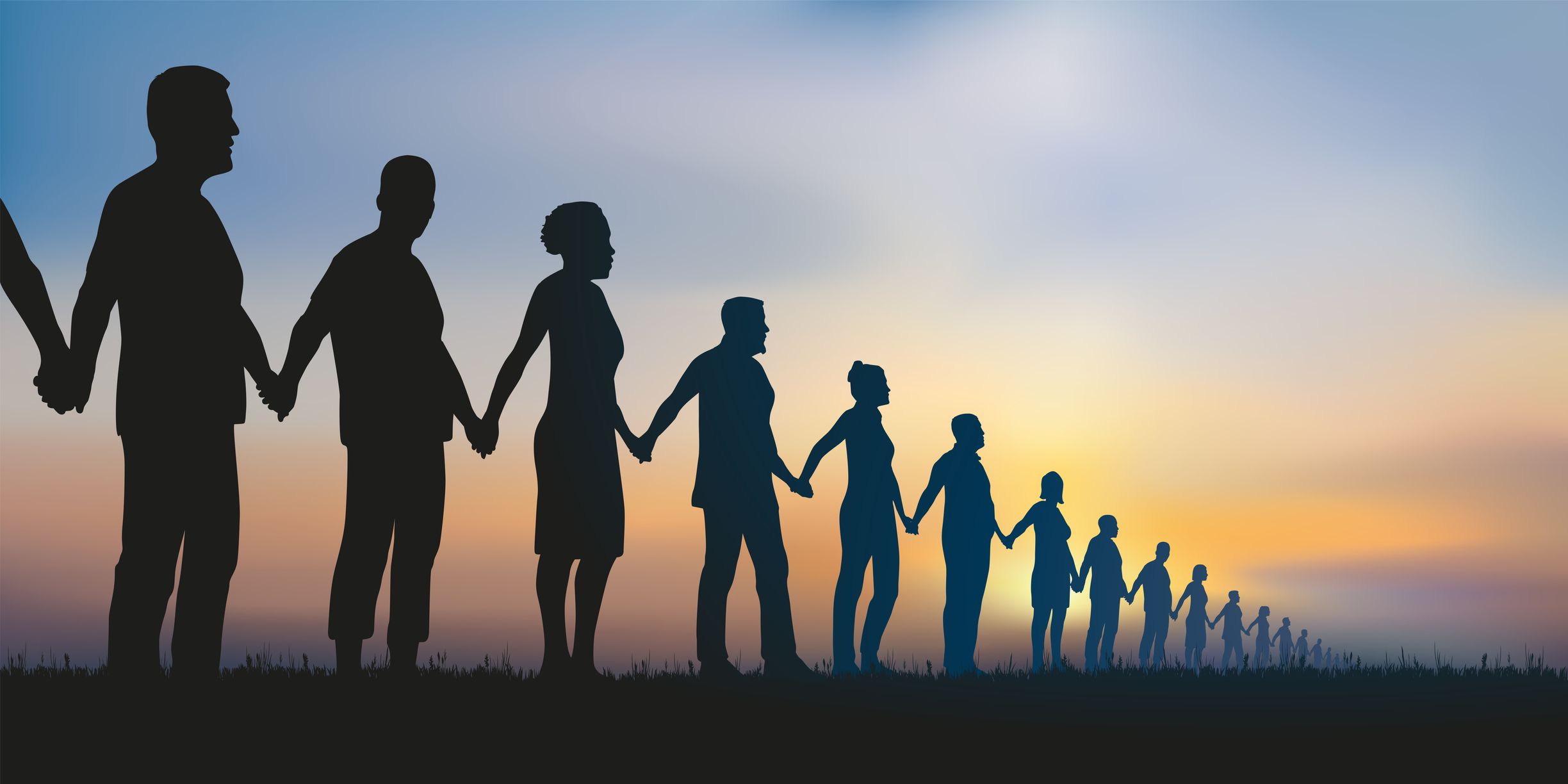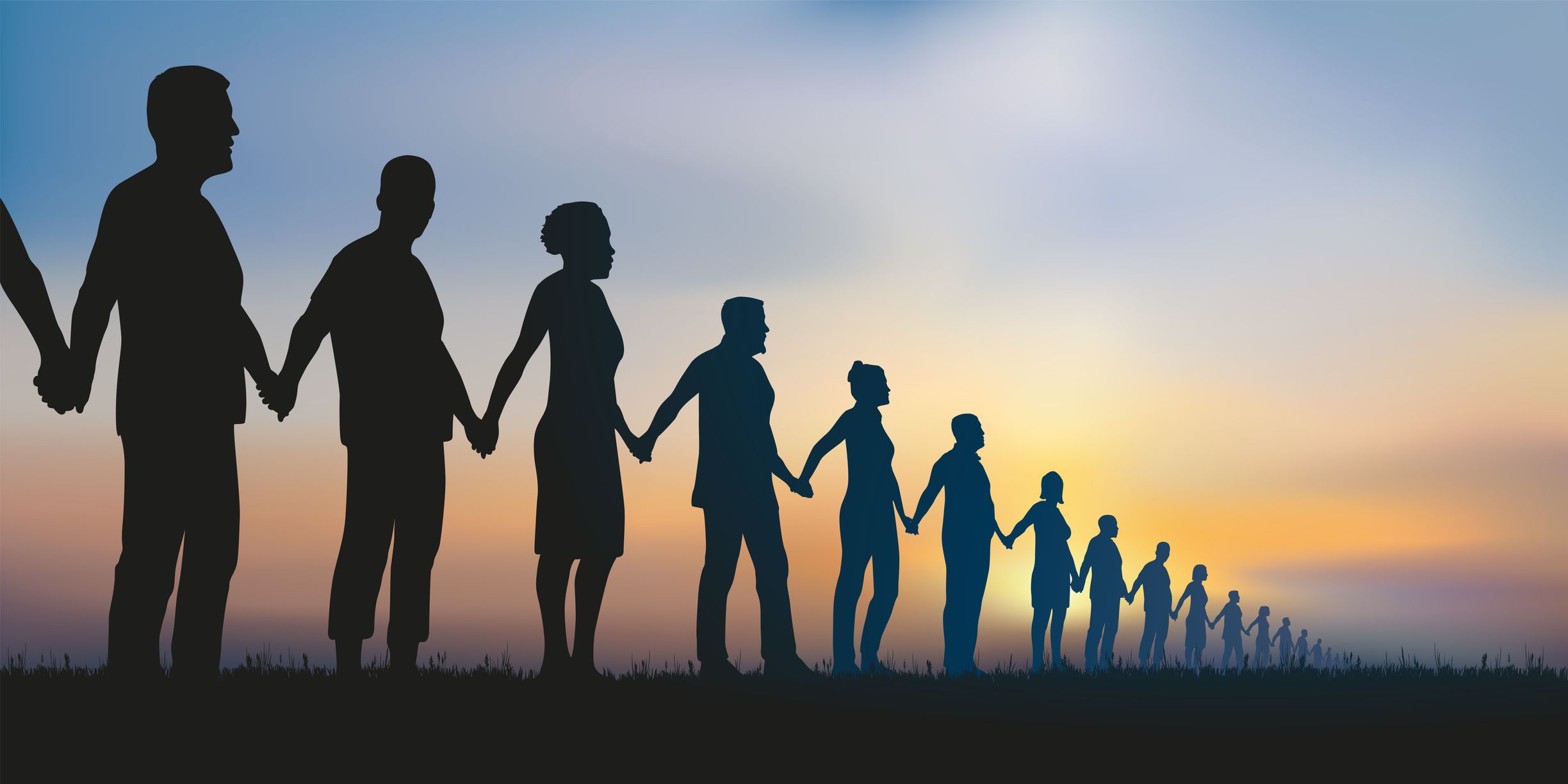 School of Public Health
Ahoua Koné
faculty member in the Department of Global Health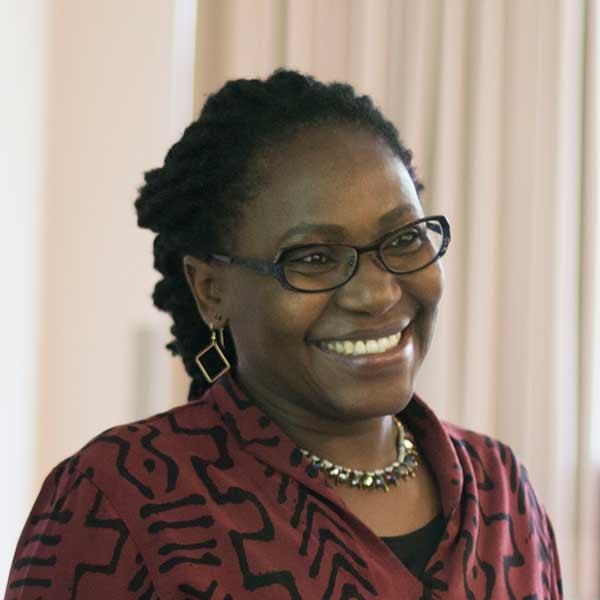 Ahoua Koné, JD, MPH, a native of Côte d'Ivoire, is a clinical assistant professor in the Department of Global Health and co-chair of the School of Public Health Equity, Diversity and Inclusion Committee where she works closely with the Office of the Dean to promote anti-racism within the school. Ahoua is mentor to many students. She also co-teaches the core yearlong MPH workshop course that focuses on cohort building and cultivating understanding of power, privilege, positionality and racism in public health.

Ahoua has developed and led health research and community empowerment projects locally and internationally, including in Côte d'Ivoire, Mozambique, Ghana and China. From 2005 to 2020, she was the principal investigator on several large-scale UNICEF and CDC funded HIV care and treatment implementation projects in Côte d'Ivoire, including a model integrated care and treatment project covering the northern regions. She is a founding member of the Institut de Recherche et d'Actions en Afrique (IRAA), an Ivorian-based health and research organization.

As a Black woman, a community activist and a lawyer, Ahoua is actively involved in social justice and community development projects working with like-minded individuals and organizations to challenge racism and inequality.
---
School of Social Work
Dr. Rachel Wrenn, Lecturer, Office of Field Education

We of the UW School of Social Work MLK Commemoration Committee are delighted to recognize Dr. Rachel Wrenn with the UW Health Sciences 2022 Dr. Martin Luther King Jr. Community Volunteer Award. Affirmed by Dean Eddie Uehara, our recognition also follows the judicious consideration of worthy others. This year, we prioritized Dr. Wrenn's intense service to our Social Work community, with indelible marks particularly in the realm of anti-racist Social Work practice-teaching and learning. 
Approaching a summary of our committee's findings for Dr. Wrenn, one nominator wrote: "I believe we should recognize (Dr. Wrenn's) effort to make the School of Social Work a diverse, equitable community that creates space for faculty and students to lean into the rough edges of the social justice issues impacting us all. This type of work often goes unrecognized. I respectfully recommend considering Dr. Wrenn for this MLK award for her tireless work." 
Quoting Dr. King, another deciding contributor offered the following in regard to Dr. Wrenn: "There comes a time when one must take a position that is neither safe, nor politic, nor popular, but he must take it because conscience tells him it is right. To me — this is the position that Rachel is in."
---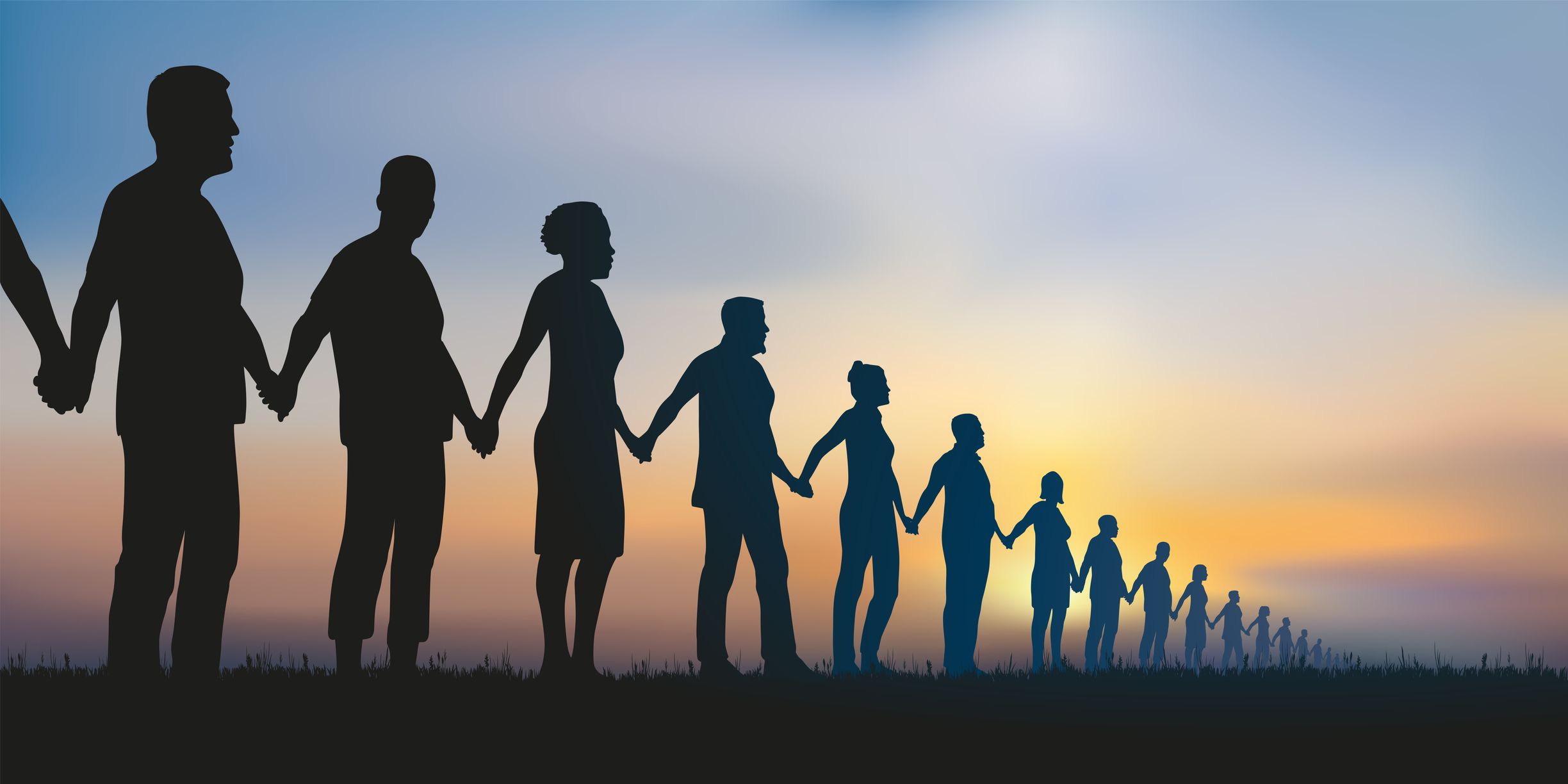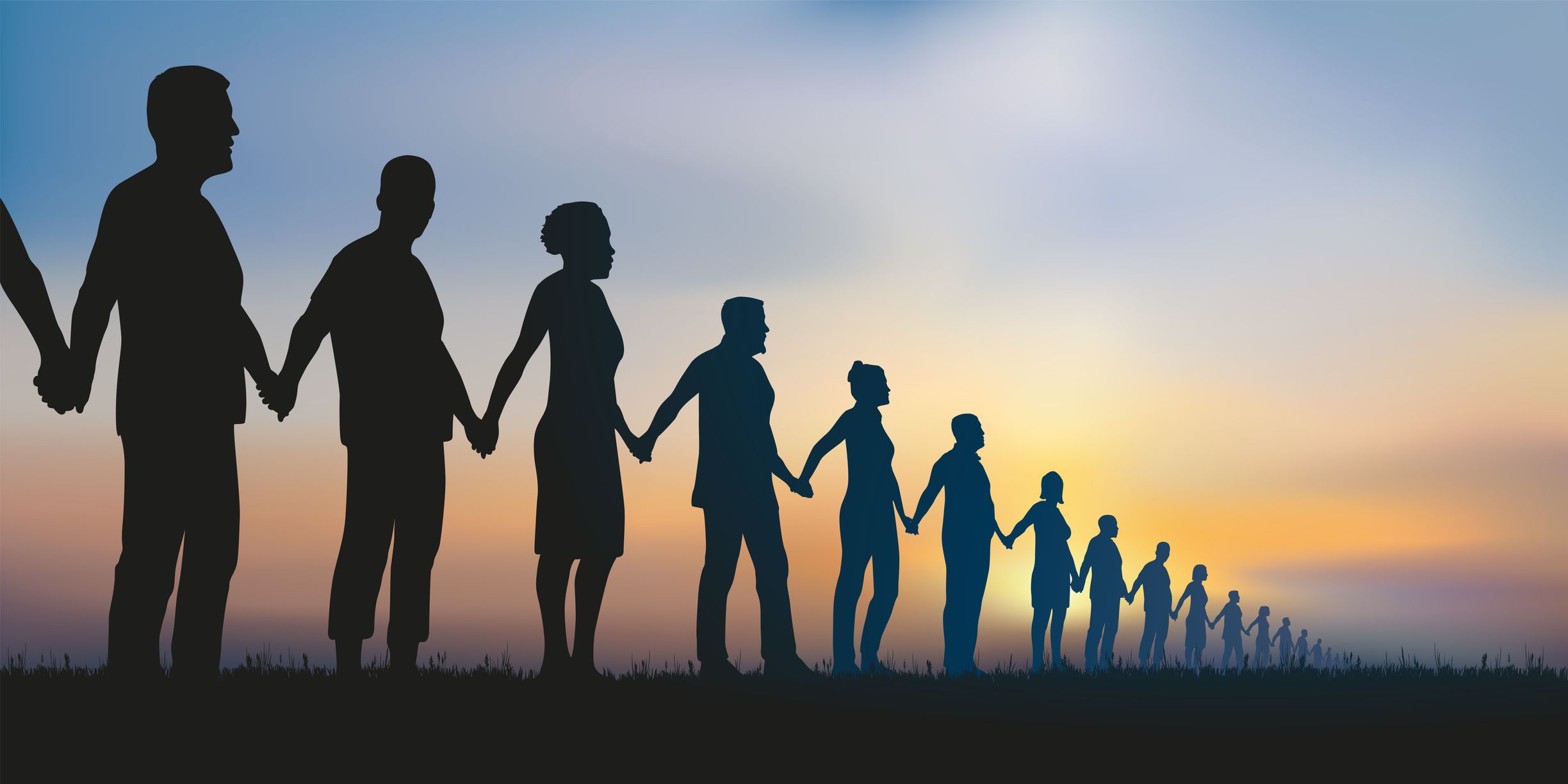 UW Medicine Primary Care
Dr. Anita Chopra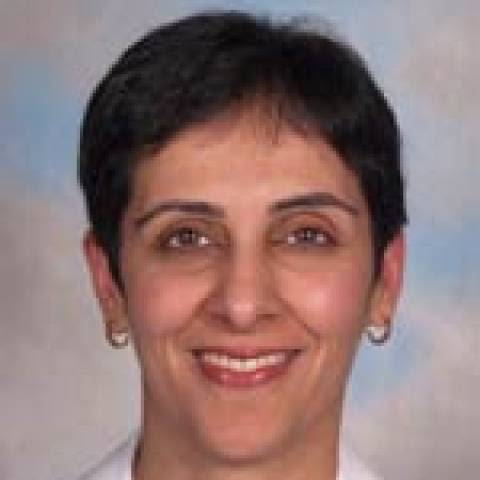 UW Medicine Primary Care has selected Dr. Anita Chopra from the UW Medicine Primary Care clinic in Shoreline as a recipient of the MLK Community Service Award 2022. Anita has been involved with community outreach and bridging healthcare gaps for the past 10 years. She organizes free health camps for the underserved communities providing preventive, primary and secondary care. 

During the pandemic she has organized multiple workshops to raise awareness and reduce vaccine hesitancy, and she has worked with UW Medicine and public health to get thousands of people vaccinated. She has been instrumental in taking the vaccine to people who lack access by holding vaccine clinics all across the greater Seattle area, at community centers, schools and churches. She was recently awarded the internist of the year by American College of Physicians (ACP).

Anita is a wonderful example of a clinician who goes above and beyond to serve her patients and the greater Seattle community. We would like to recognize her for her work with the community, her efforts to bridge healthcare gaps and to provide access to the underserved, and her many contributions to UW.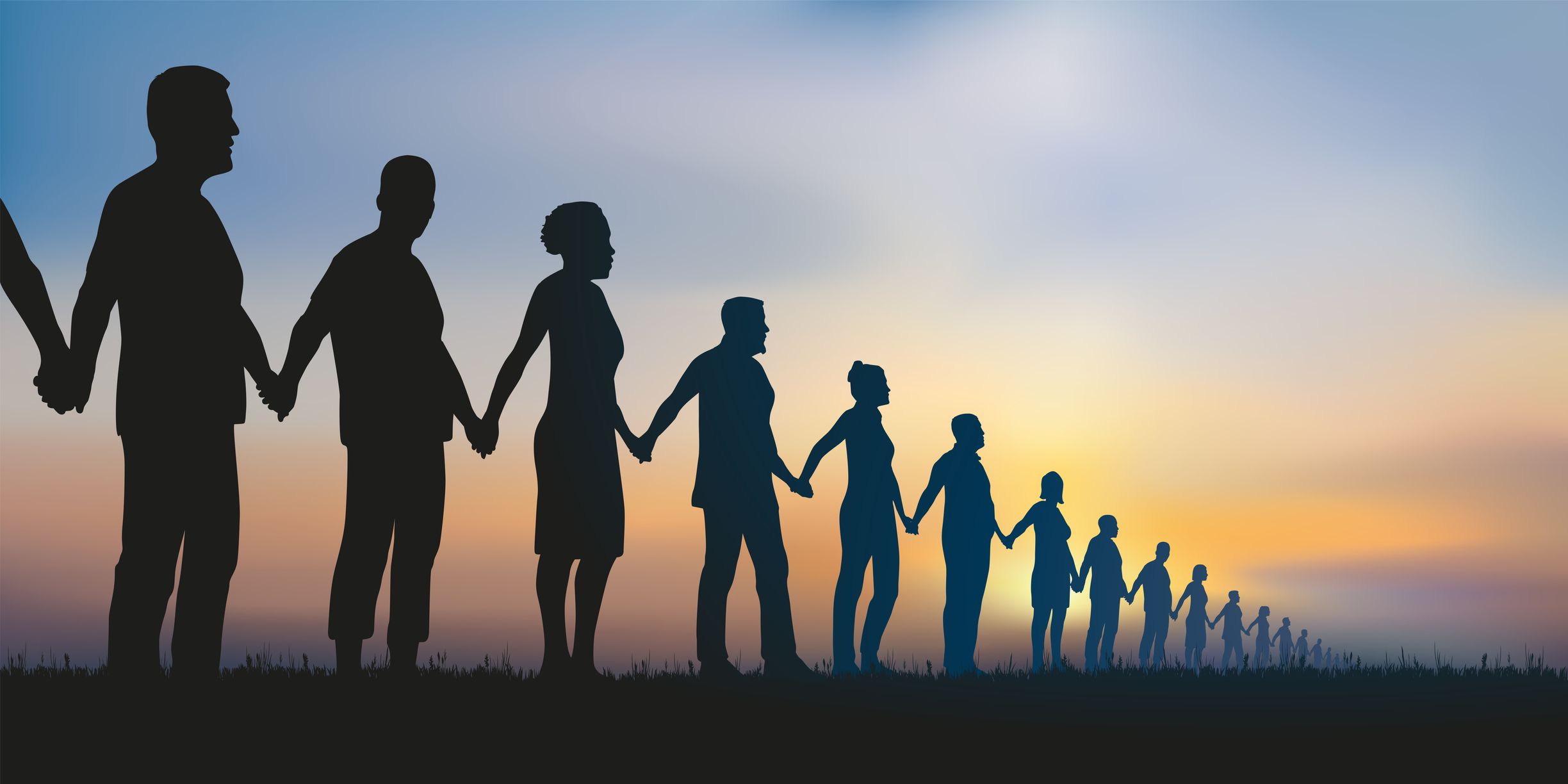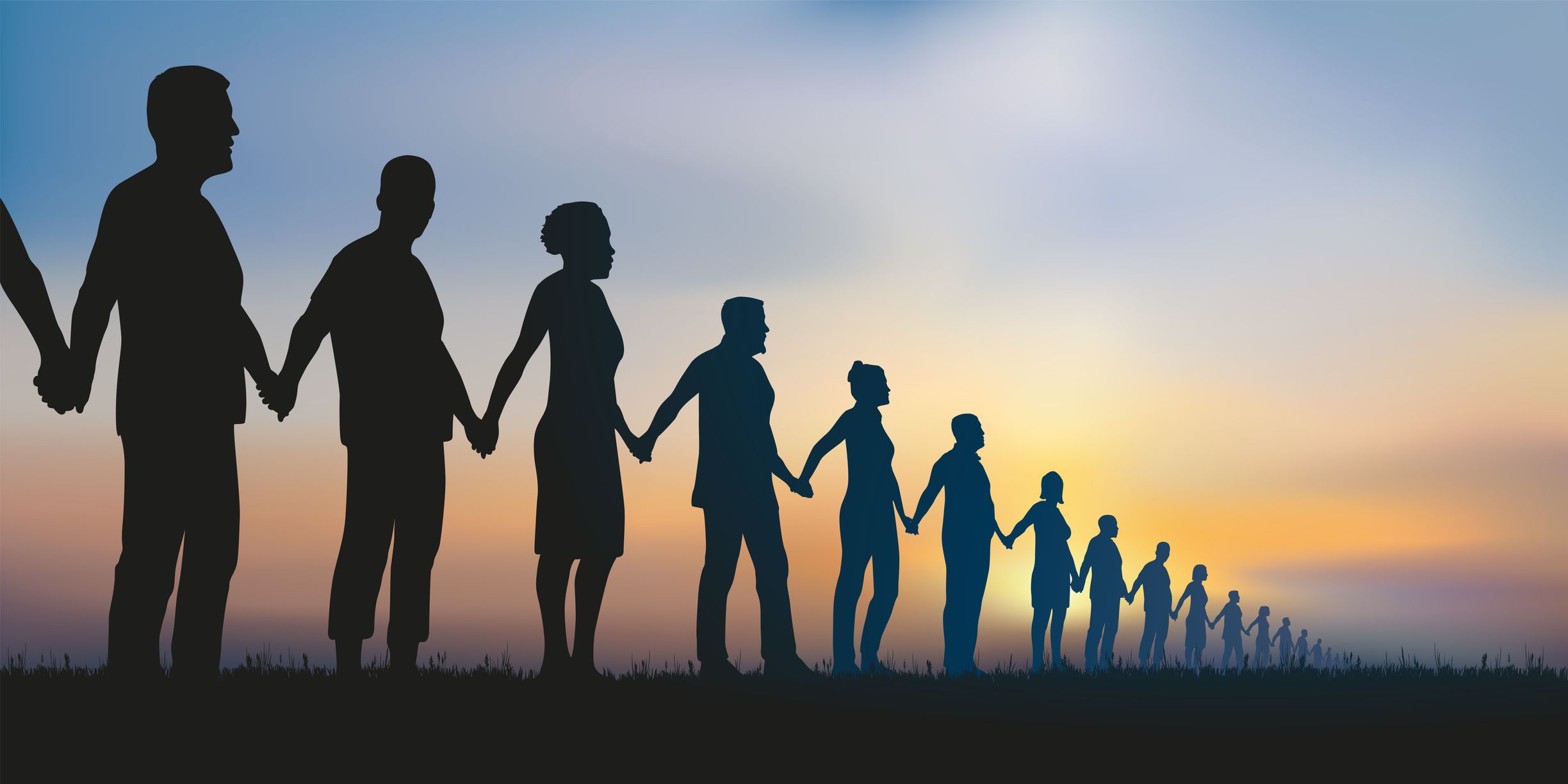 Harborview
Sherronda Jamerson
Mental Health and Addiction Services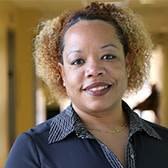 Sherronda Jamerson is passionate about and devoted to confronting prejudices and misconceptions about marginalized groups in the workplace and enlightening the majority to be aware of and empathetic to the minorities in the workplace.
She has organized and provided extensive training on racial equity at Harborview and in the community over the last few years. She has made insightful contributions to the Ethics Consult program. She started the 'No Title Zone' meetings to encourage honest and conversations and connections between staff regardless of classification.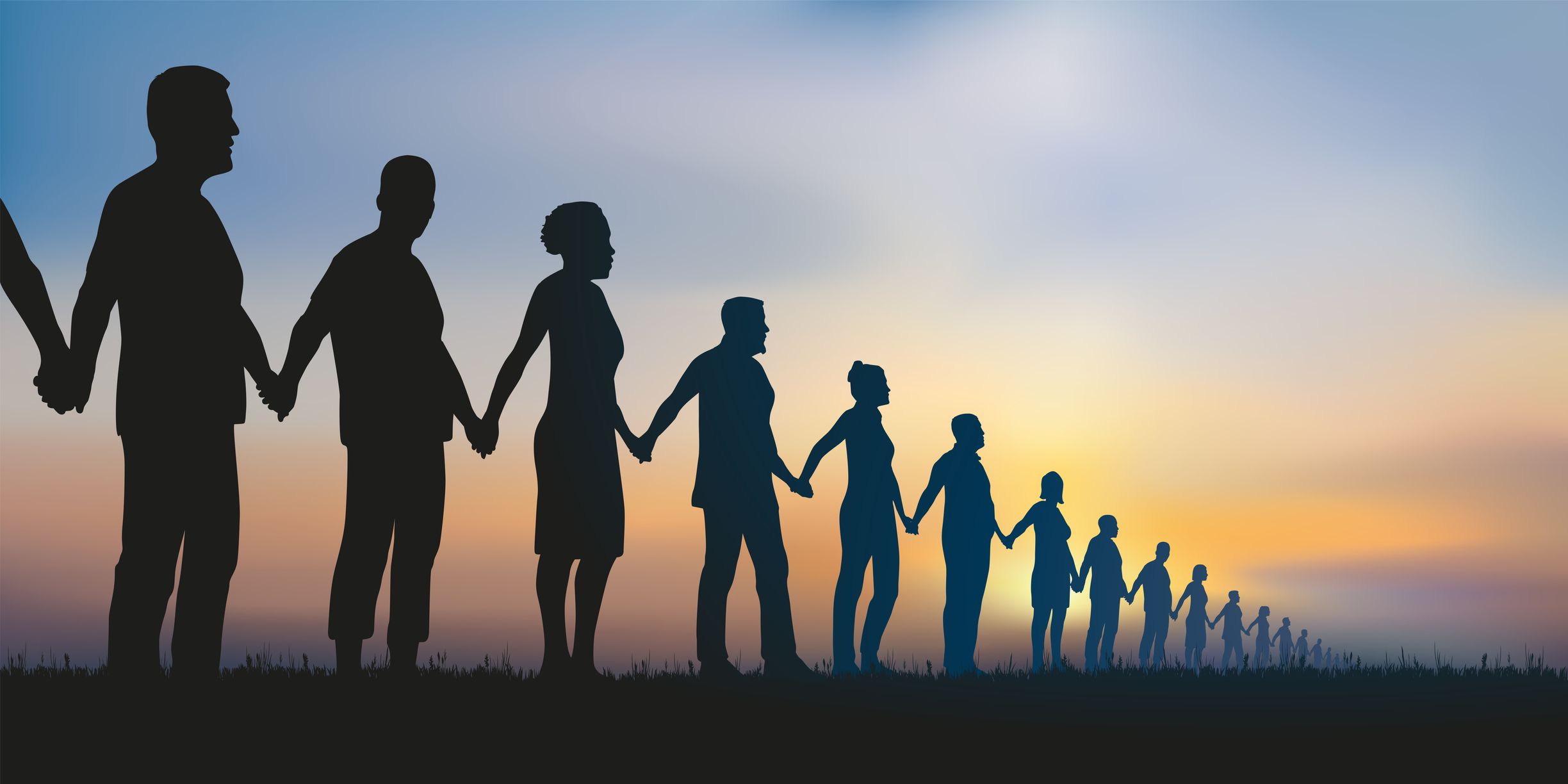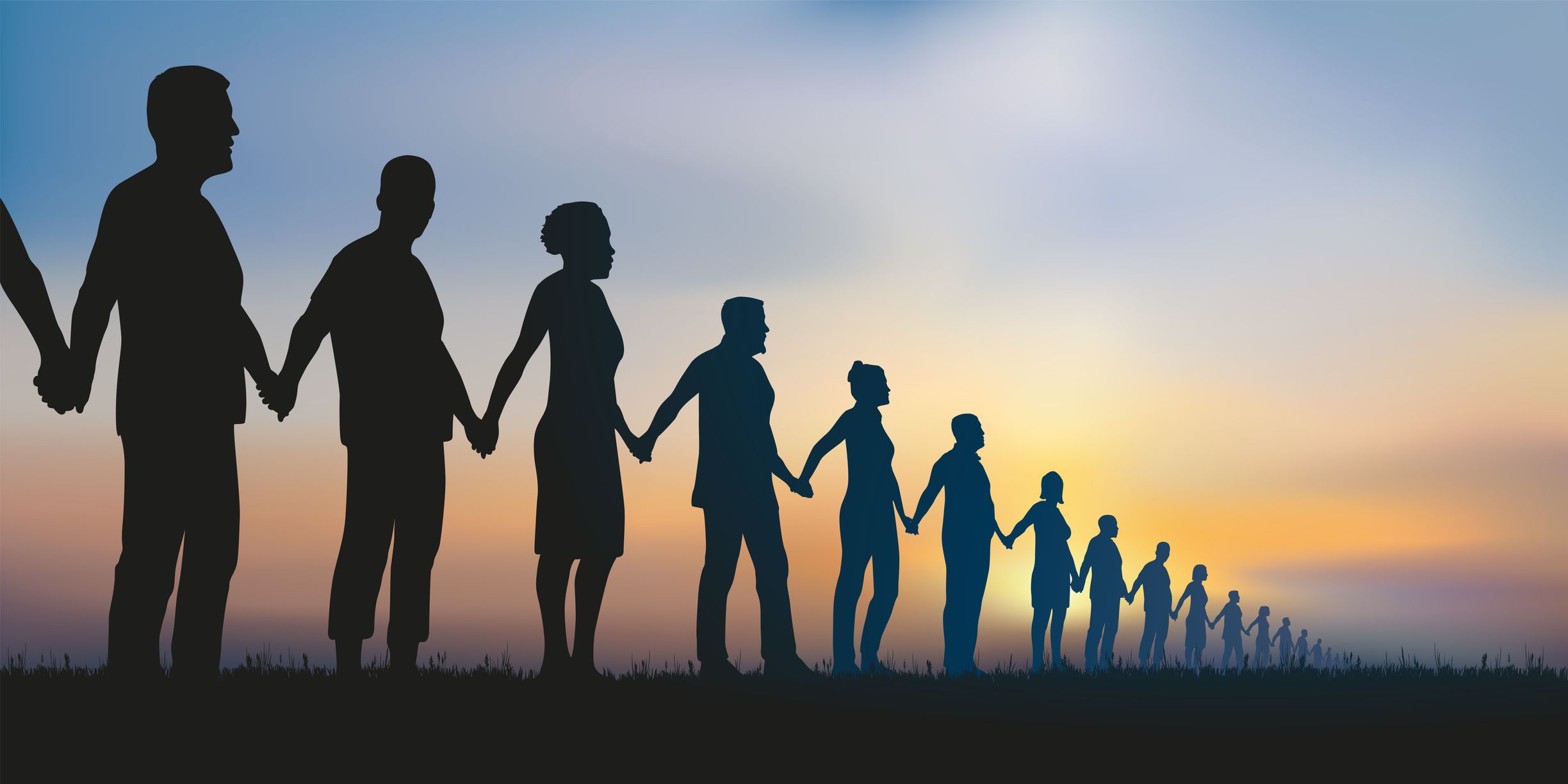 UW Medical Center
Dr. Margaret "Maggie" Green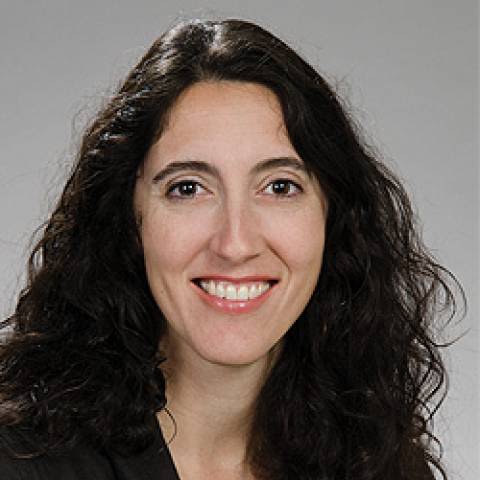 Dr. Green runs the S.H.E. clinic which serves the unhoused, sex-worker population on Aurora. She and her team do an incredible job creating relationships, building trust, empowering women to make choices about their care, providing resources, etc. Dr. Green has joined other like-minded providers to increase access to care for the north Seattle underserved community by expanding the S.H.E. clinic to a brick-and-mortar low-barrier walk-in primary care clinic. The clinic is open for women only Tuesdays and Wednesdays and for both men and women on Thursdays and Fridays. She's deeply committed to health equity within UW Medical Center, where she is an inpatient attending, infectious disease provider and medical director for the Wound Clinic. 
She is always willing to work around her schedule to fit our marginalized community members into her Infectious Disease and Wound Clinic and has been a great support to social work staff in the Emergency Department by providing them with her cell number and being available for a short notice consult to see patients who may benefit from her consult and SHE clinic follow up.
Additionally, she takes every opportunity to educate house staff, nursing and other staff on trauma informed care and harm reduction approaches. She is genuinely one of the most caring and dedicated providers ever. She's so trusting and her patients and colleagues love her. She truly lives and breathes this work.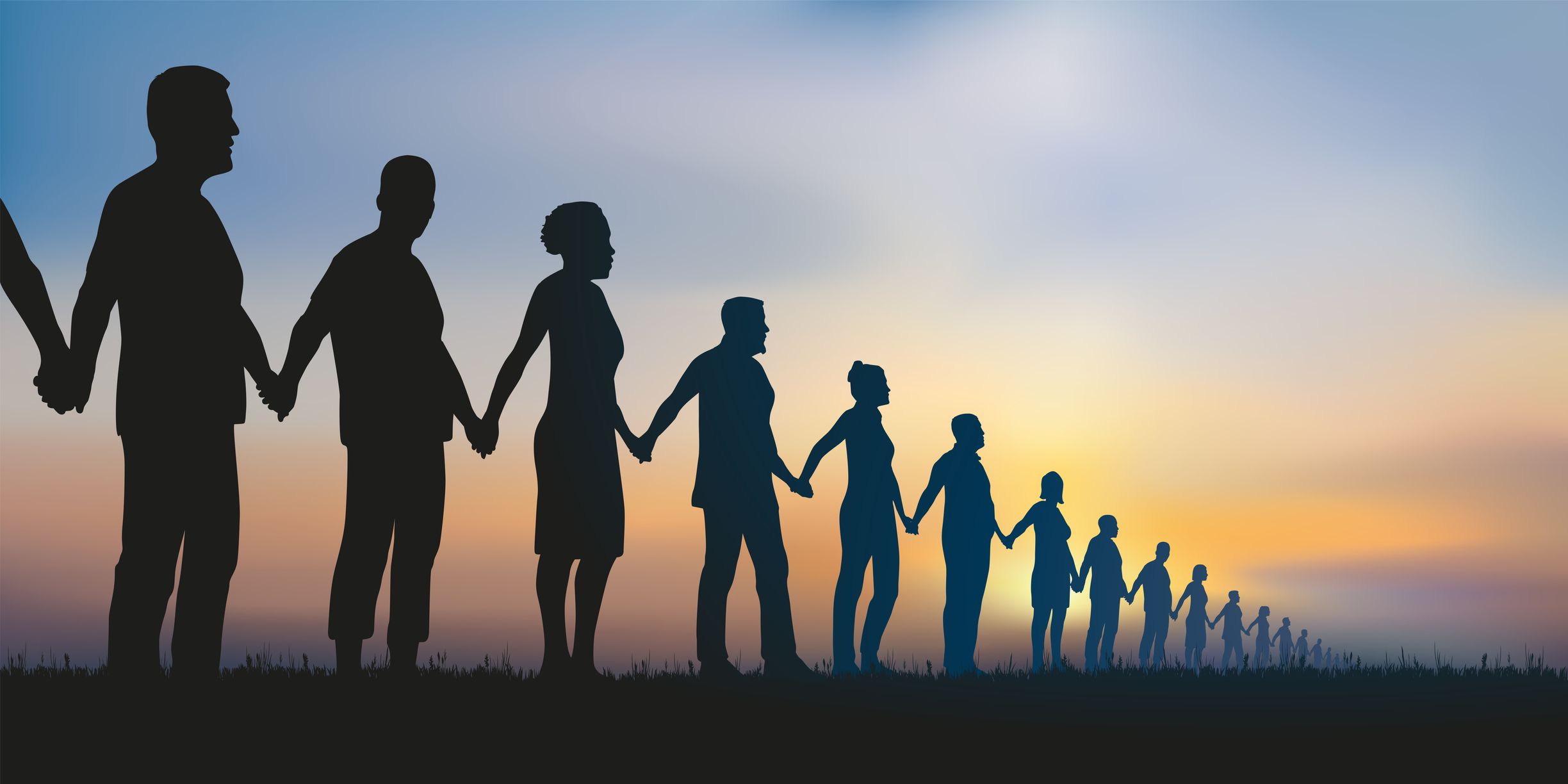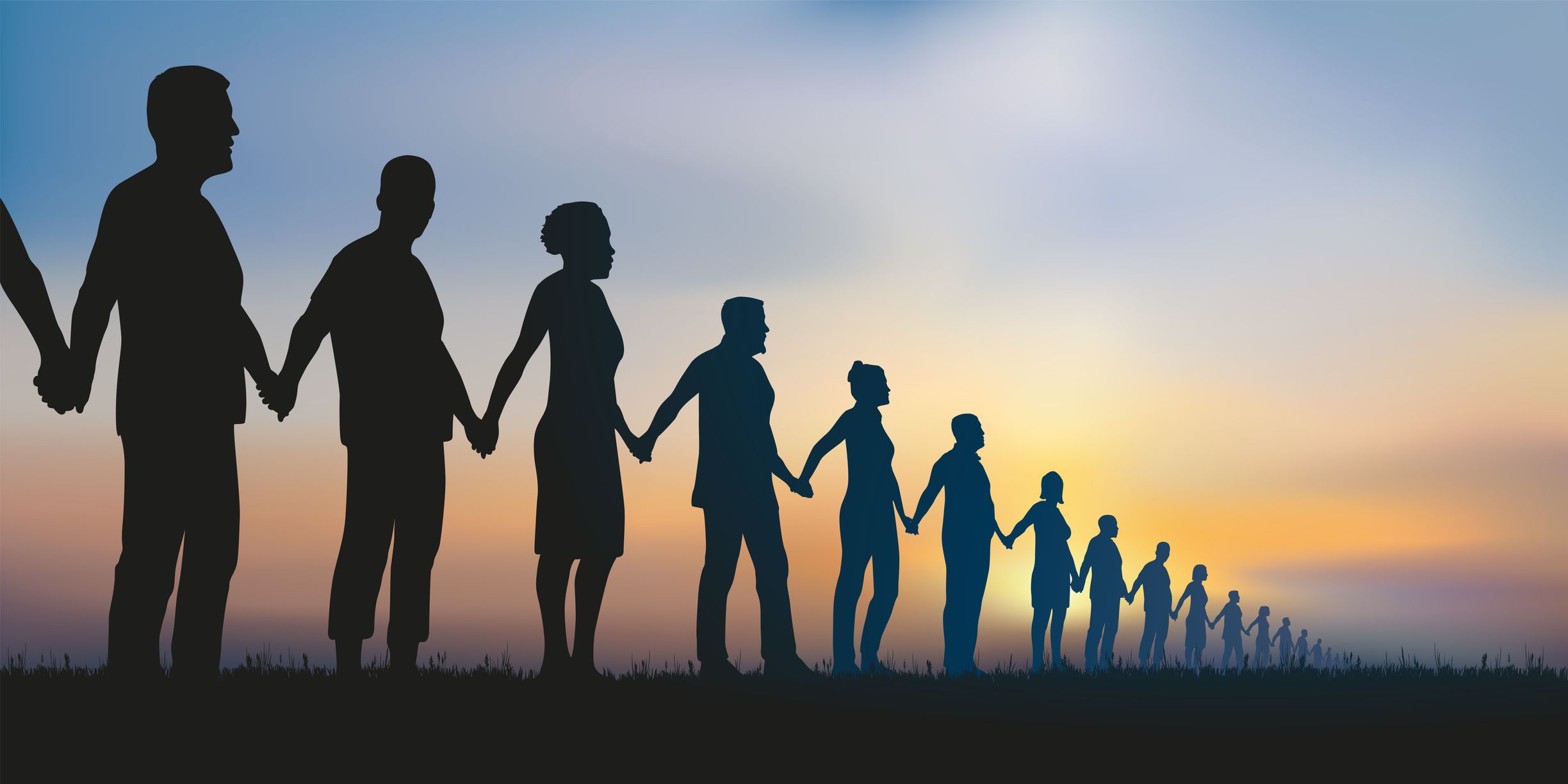 Valley Medical Center
EDI Committee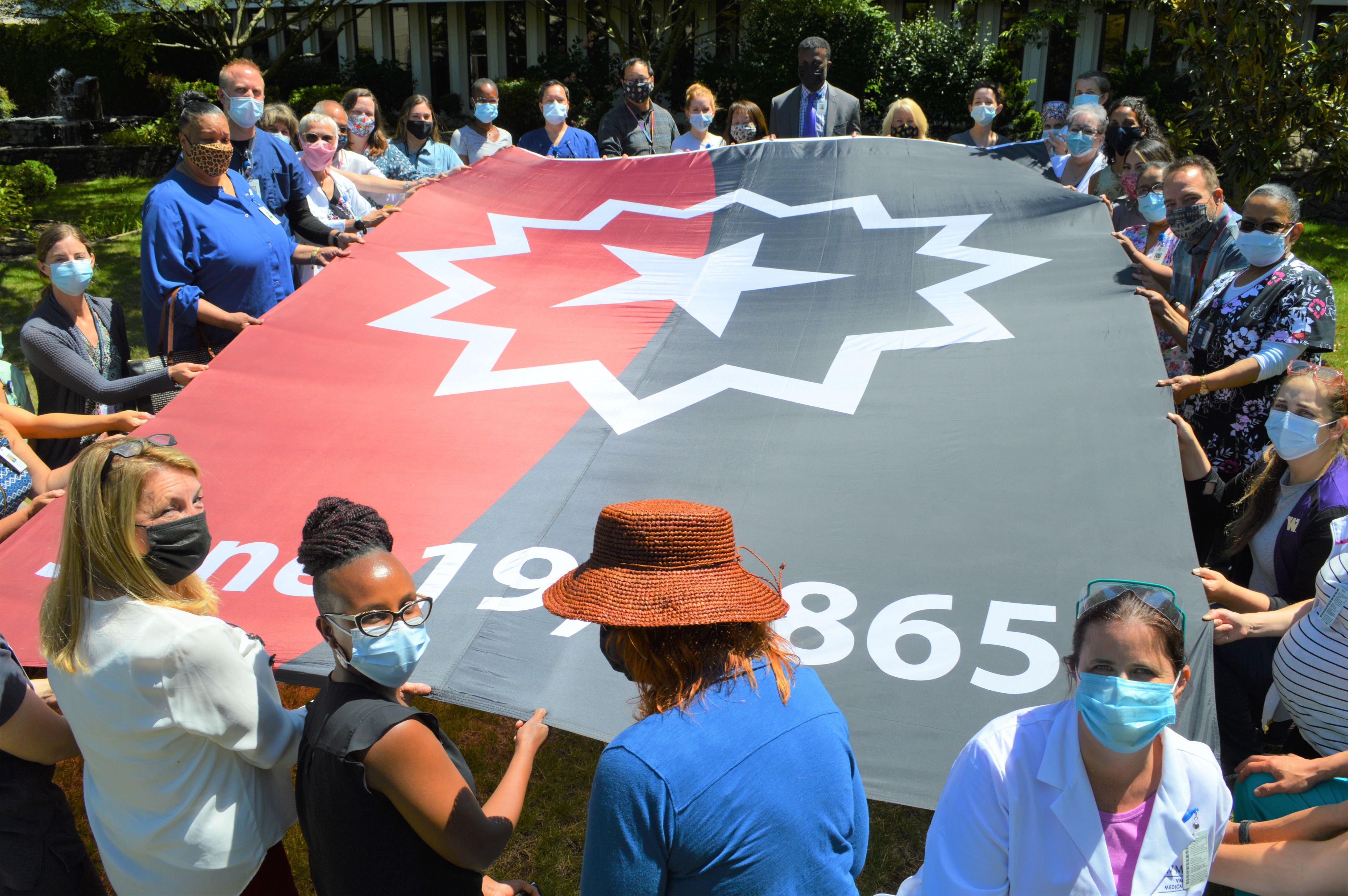 Valley Medical Center's Equity, Diversity and Inclusion (EDI) Committee was established in 2019 and have since developed and implemented numerous programs that are designed to advocate and instill equity, diversity and inclusion for everyone at Valley. Our diverse committee put into action caucuses, celebrations for all cultural holidays and recognitions, EDI Newsletters, hired a full-time EDI coordinator, and is now working with an EDI consultant to assess our baselines to develop a strategic plan for Valley's future.

The EDI committee is an amazing group of diverse people that volunteer their time and energy to making sure everyone at Valley feels that they belong, whether you are a co-worker or a patient. Everyone on the committee is beyond deserving of this distinguished award and we thank them for working alongside their regular jobs to implement equitability for our Valley family.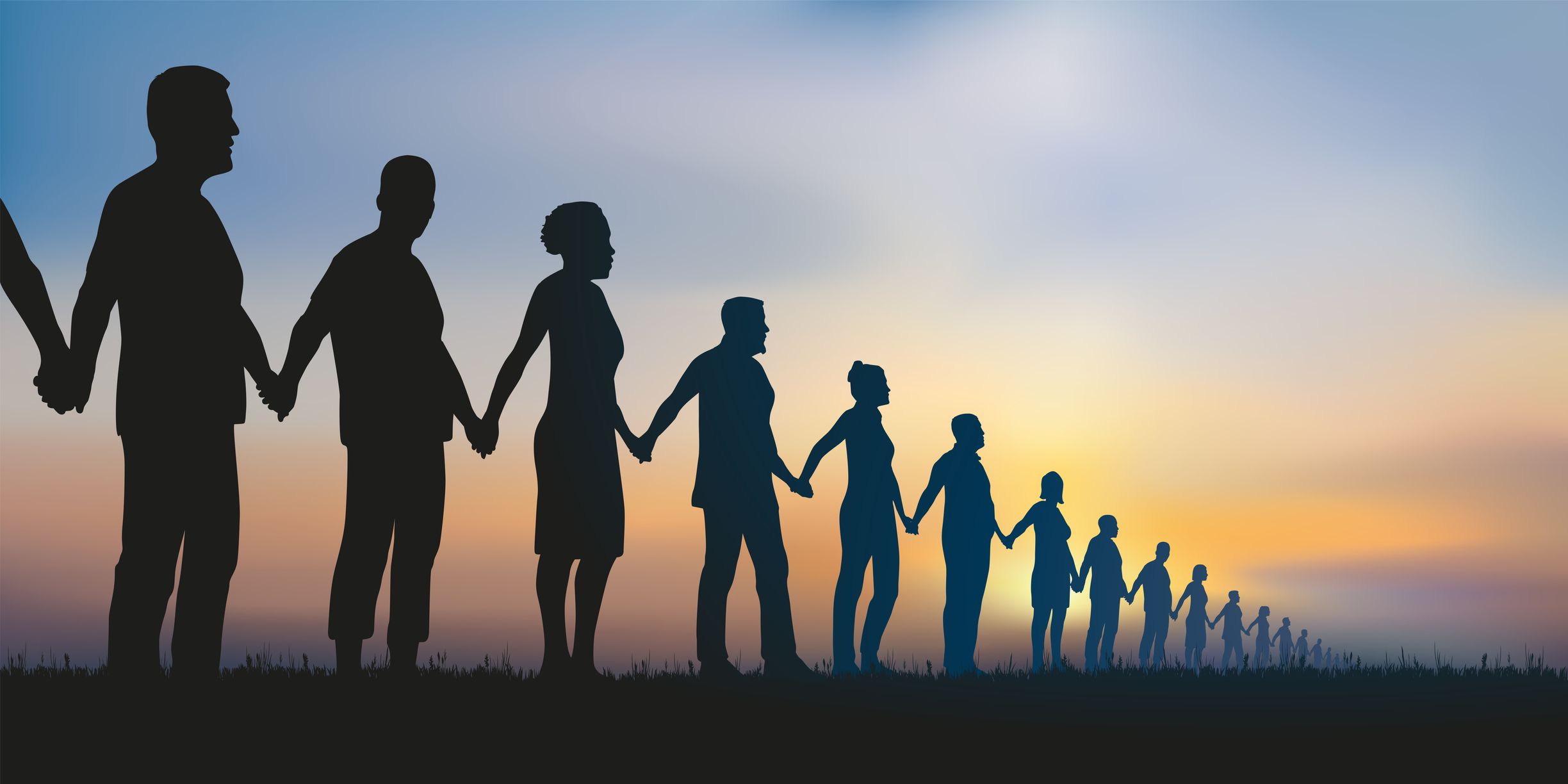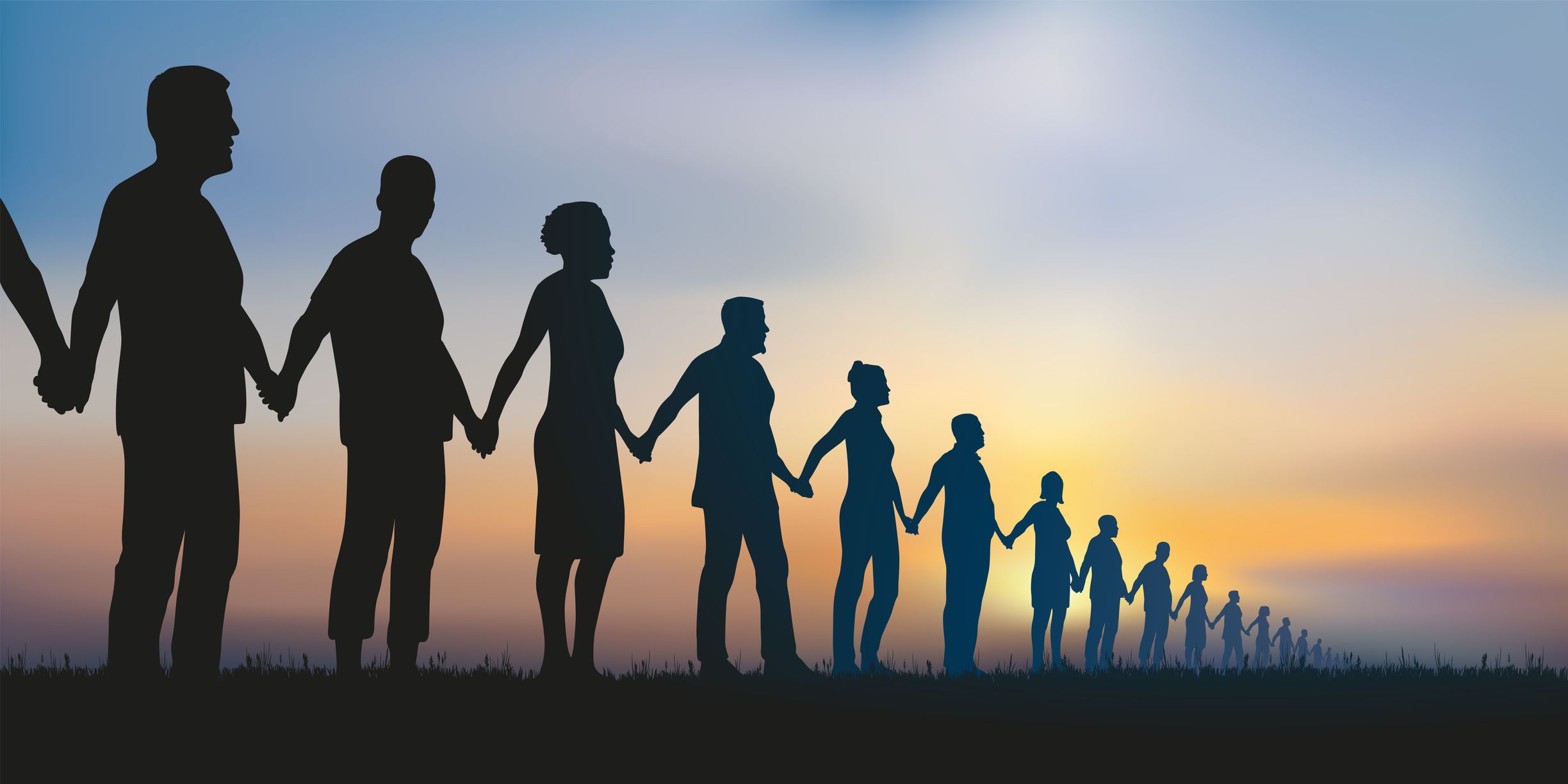 Distinguished Service Award
Make a career of humanity. Commit yourself to the noble struggle for equal rights. You will make a better person of yourself, a greater nation of your country and a finer world to live in.  
— Martin Luther King
March for Integrated Schools, April 18, 1959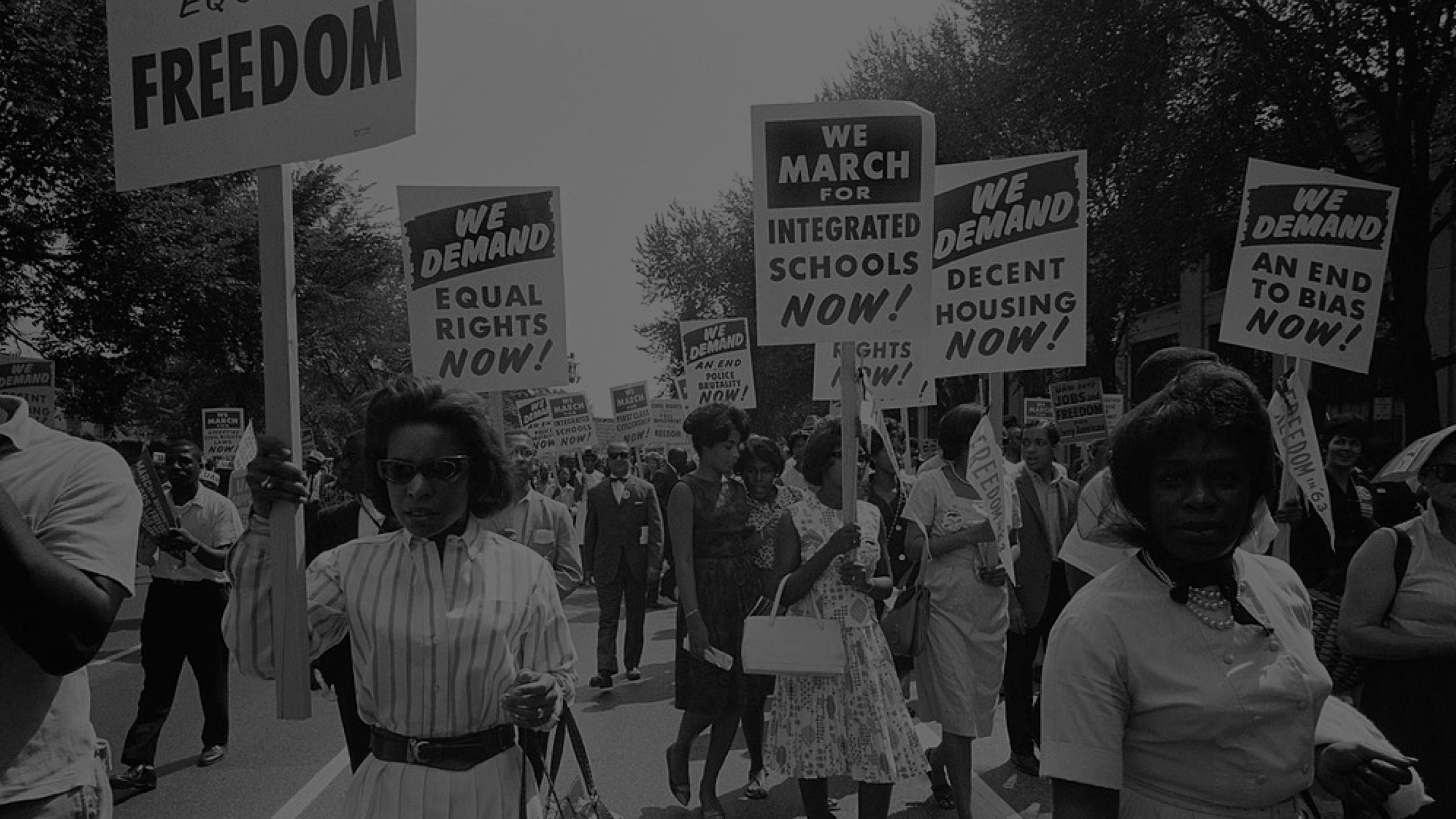 Photo by Warren K Leffler/Underwood Archives/Getty Images
Photo by Warren K Leffler/Underwood Archives/Getty Images
MLK Distinguished Service Award 2022
Abigail Echo-Hawk
"Find the ways in which you can contribute that supports the work of these communities and individuals. We don't need you to save us. What we need are true allies to stand with us as we do this fight to reach equity for our people."
Abigail Echo-Hawk, MA, is a citizen of the Pawnee Nation of Oklahoma. She was born in the heart of Alaska where she was raised in the traditional Indigenous values of giving, respect for all and love.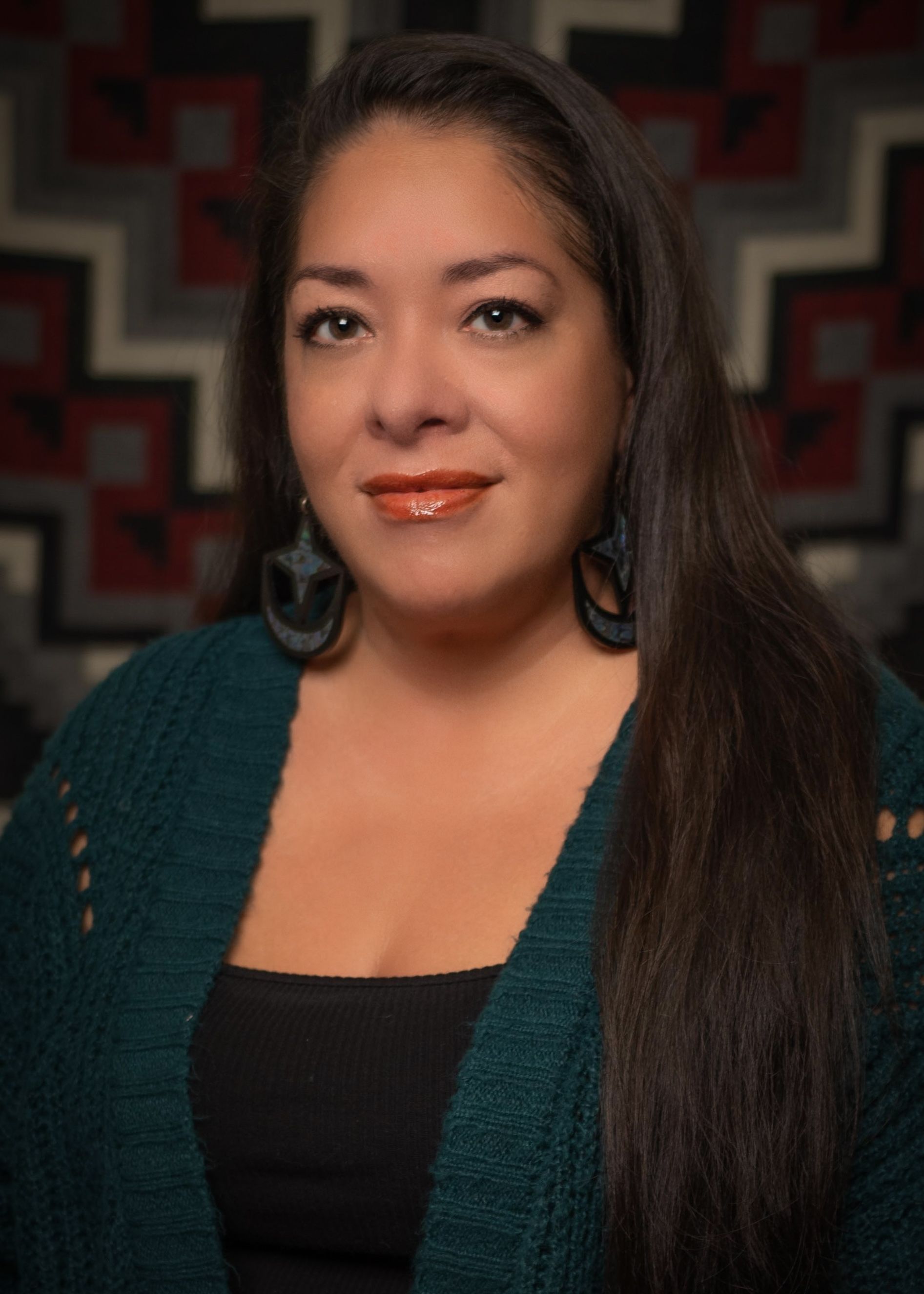 Abigail is the executive vice president of Seattle Indian Health Board (SIHB) and the director of their data and research division, Urban Indian Health Institute (UIHI). She joined SIHB and UIHI in 2016 and has transformed the work they are doing. Her work has focused on decolonizing data, research and public health by rooting the work in traditional knowledge and ways of knowing.

Abigail has led the way in bringing the issue of Missing and Murdered Indigenous Women and Girls (MMIWG) to the forefront, leading directly to federal, state and local legislation working to protect Native women.

Since the COVID-19 pandemic began, Abigail's voice has been front and center on a national level, ensuring that the urban Native community is represented in data collection. When SIHB requested PPE to help protect staff from COVID-19, they received body bags in response to the request. Abigail brought that issue into the national spotlight and highlighted the inequities that the Native community was experiencing in response to the pandemic. SIHB has been a leader in the COVID-19 response directly because of Abigail's leadership and vision.

She has served on numerous committees locally and nationally including but not limited to King County Children and Youth Advisory Board, March of Dimes Health Equity Workgroup, Tribal Collaboration
Working Group with the NIH All of Us Research Program, Advisory Committee for Health Equity Research at the Robert Wood Johnson Foundation, and she currently co-chairs King County's efforts to address racism as a public health crisis.

Above all of her professional work, she says her greatest accomplishment is her place within her extended family. She is a mother, an auntie, a daughter, a granddaughter,
a friend and a community member.

Abigail strives to serve all our relations with love and to be a small part of ensuring a great future for the next generations.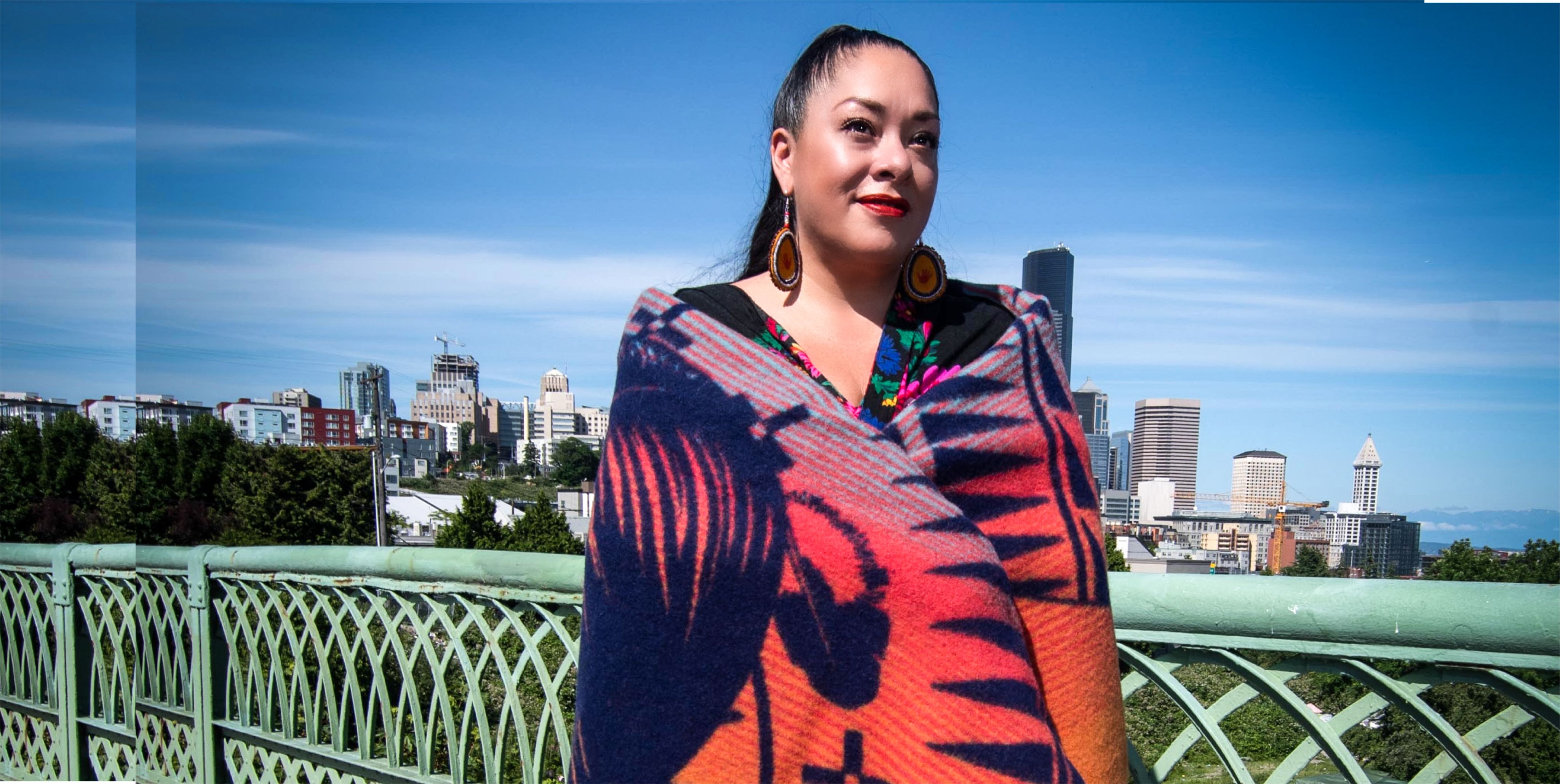 Looking Ahead
While we might feel small, separate and all alone, our people have never been more tightly tethered. The question's not if we will weather this unknown, but how we will weather the unknown together.  
— Amanda Gorman
The Miracle of Morning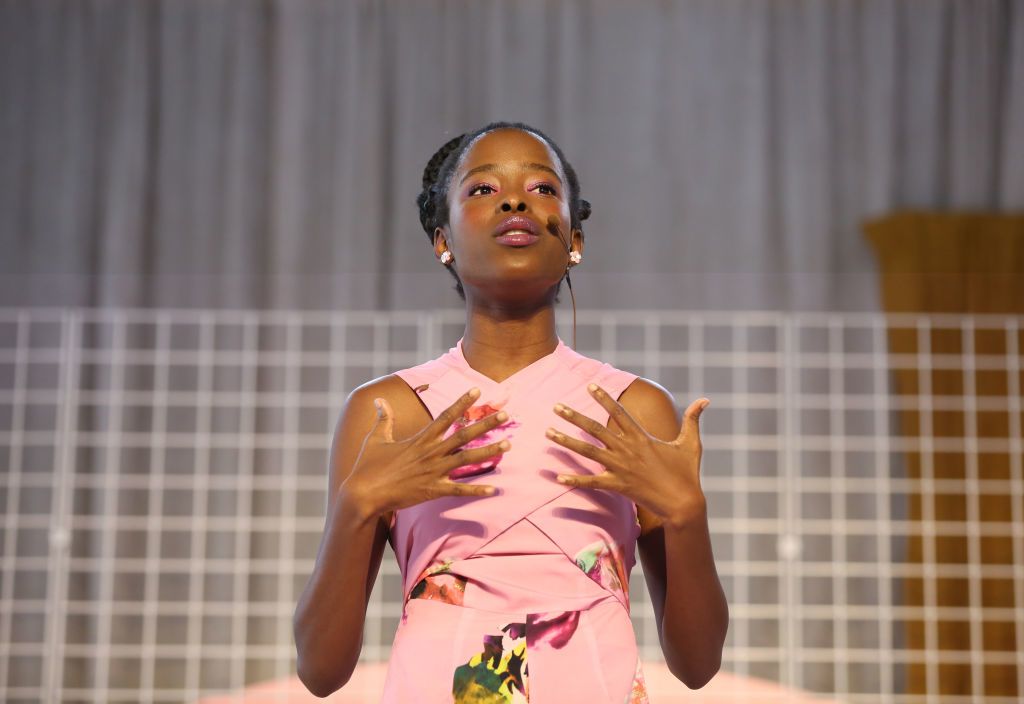 Photo by JP Yim/Getty Images for Girlboss Rally NYC 2018
Photo by JP Yim/Getty Images for Girlboss Rally NYC 2018
---
Lift Every Voice and Sing
Preformed by Elnah Jordan
Lift every voice and sing
Till earth and heaven ring,
Ring with the harmonies of Liberty;
Let our rejoicing rise,
High as the listening skies,
Let it resound loud as the rolling sea.
Sing a song full of the faith that the dark past has taught us,
Sing a song full of the hope that the present has brought us,
Facing the rising sun of our new day begun,
Let us march on till victory is won.
Stony the road we trod,
Bitter the chastening rod,
Felt in the days when hope unborn had died;
Yet with a steady beat,
Have not our weary feet
Come to the place for which our fathers sighed?

We have come over a way that with tears has been watered,
We have come treading our path through the blood of the slaughtered,
Out from the gloomy past, till now we stand at last
Where the white gleam of our bright star is cast.
Facing the rising sun of our new day begun,
Let us march on till victory is won.
---
Further Reading
Abigail Echo-Hawk: UW MLK Distinguished Service Award 2022
vogue.com/article/body-bag-native-ribbon-dress

Urban Indian Health Institute
uihi.org

Office of Healthcare Equity, UW Medicine
depts.washington.edu/hcequity/welcome
UW Medicine: Commitment to Diversity
uwmedicine.org/school-of-medicine/md-program/diversity

UW School of Medicine: Diversity, Equity & Inclusion
faculty.uwmedicine.org/diversity-equity-and-inclusion/

UW School of Nursing: Diversity, Equity & Inclusion
nursing.uw.edu/about/diversity-equity-and-inclusion

UW School of Pharmacy: Diversity, Equity & Inclusion 
sop.washington.edu/about/diversity-equity-and-inclusion

UW School of Public Health: Equity, Diversity & Inclusion 
sph.washington.edu/about/equity-diversity-and-inclusion

UW School of Social Work: Race & Equity Initiative 
washington.edu/raceequity/school-and-college-profiles/school-of-social-work

UW School of Dentistry: Diversity Statement 
dental.washington.edu/oepd/about-us/diversity-statement 

The Health Sciences Center Minority Students Program
depts.washington.edu/hscmsp